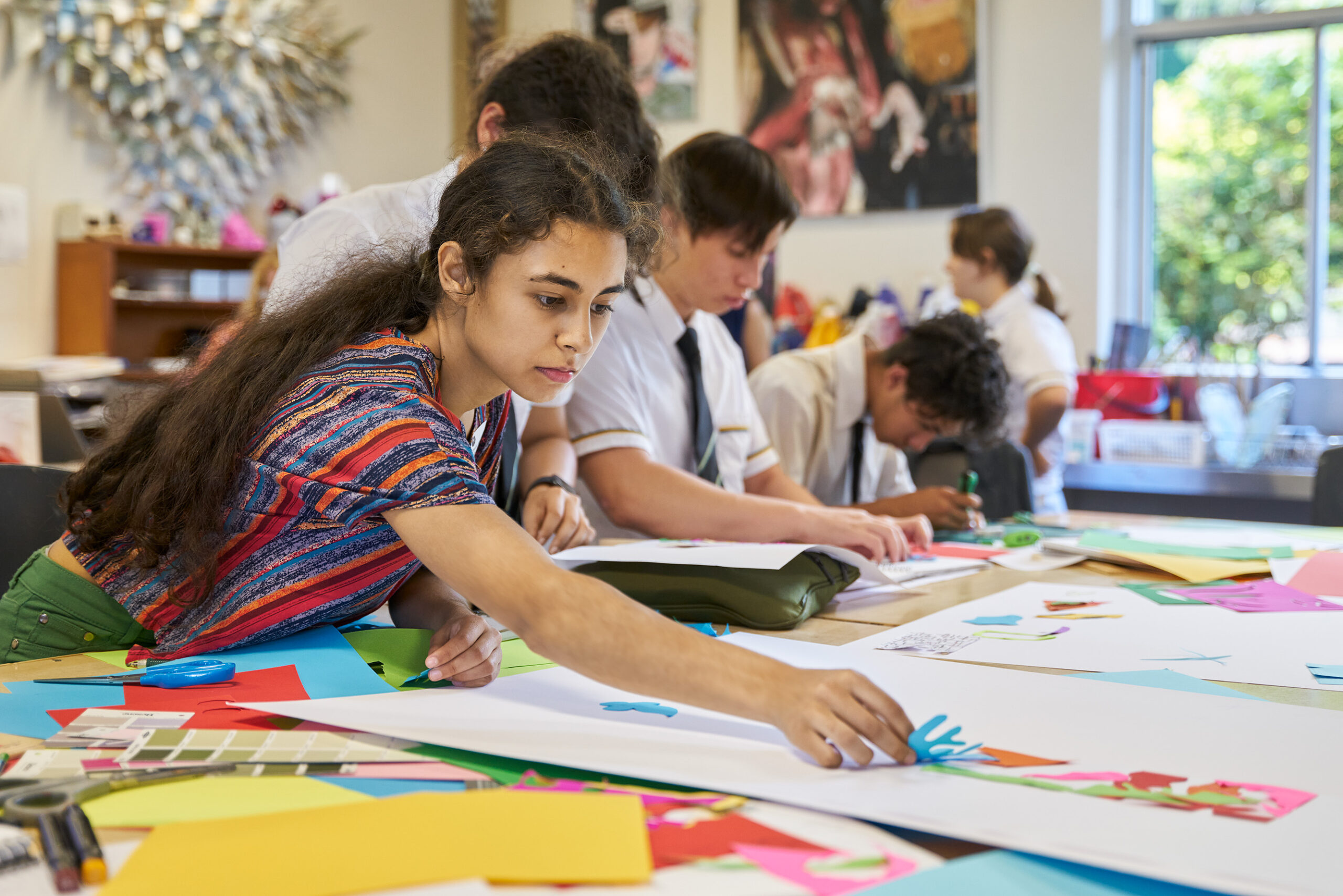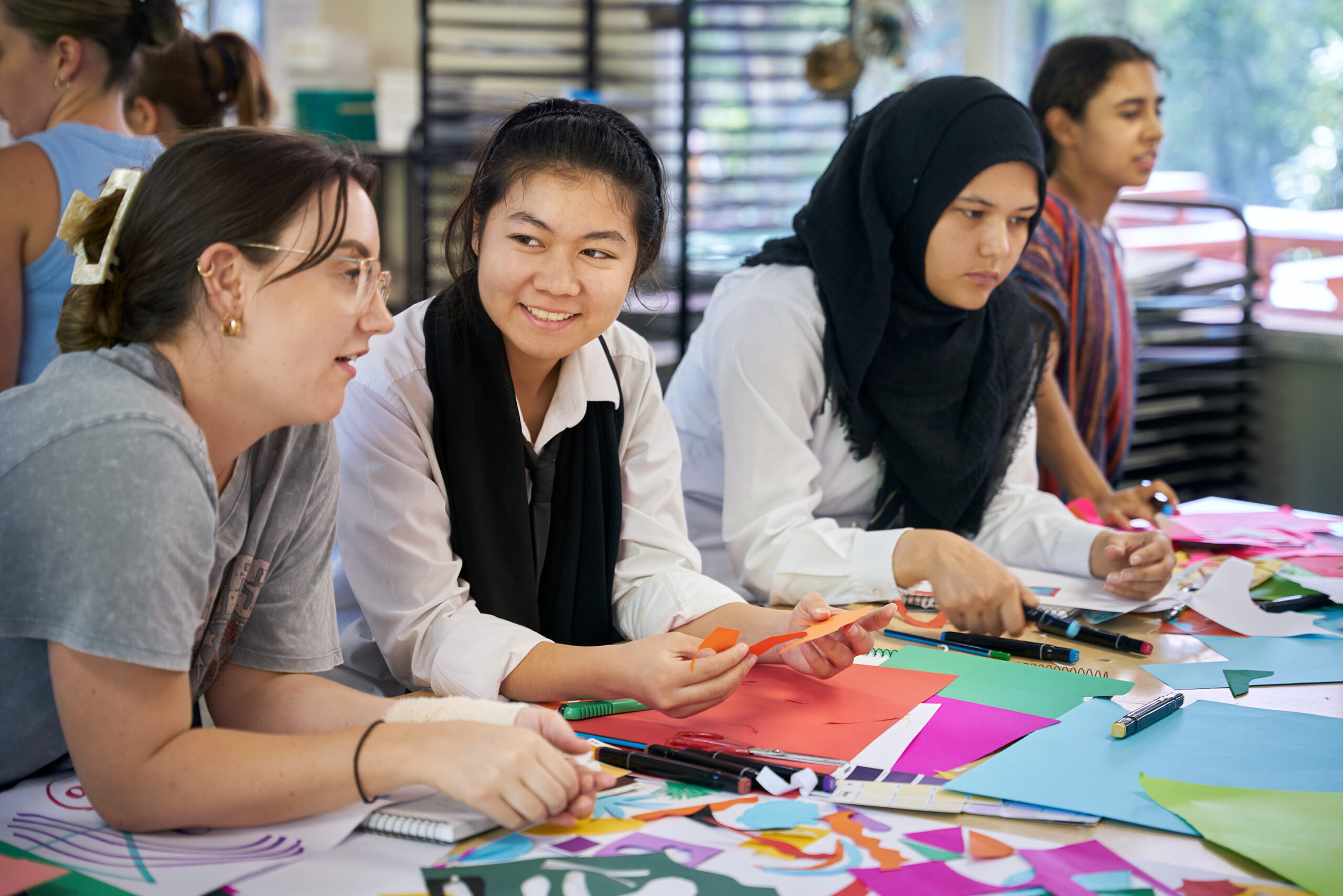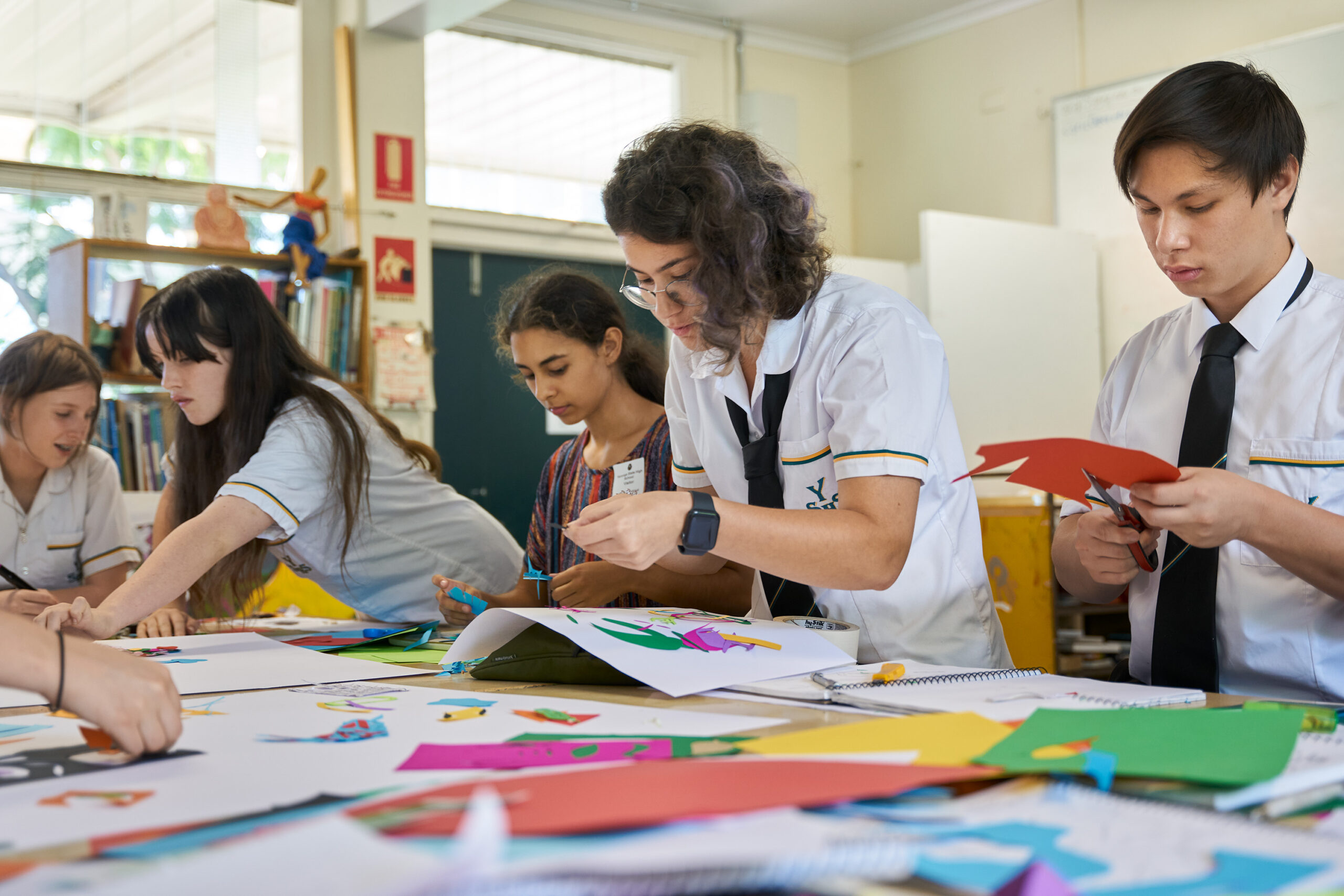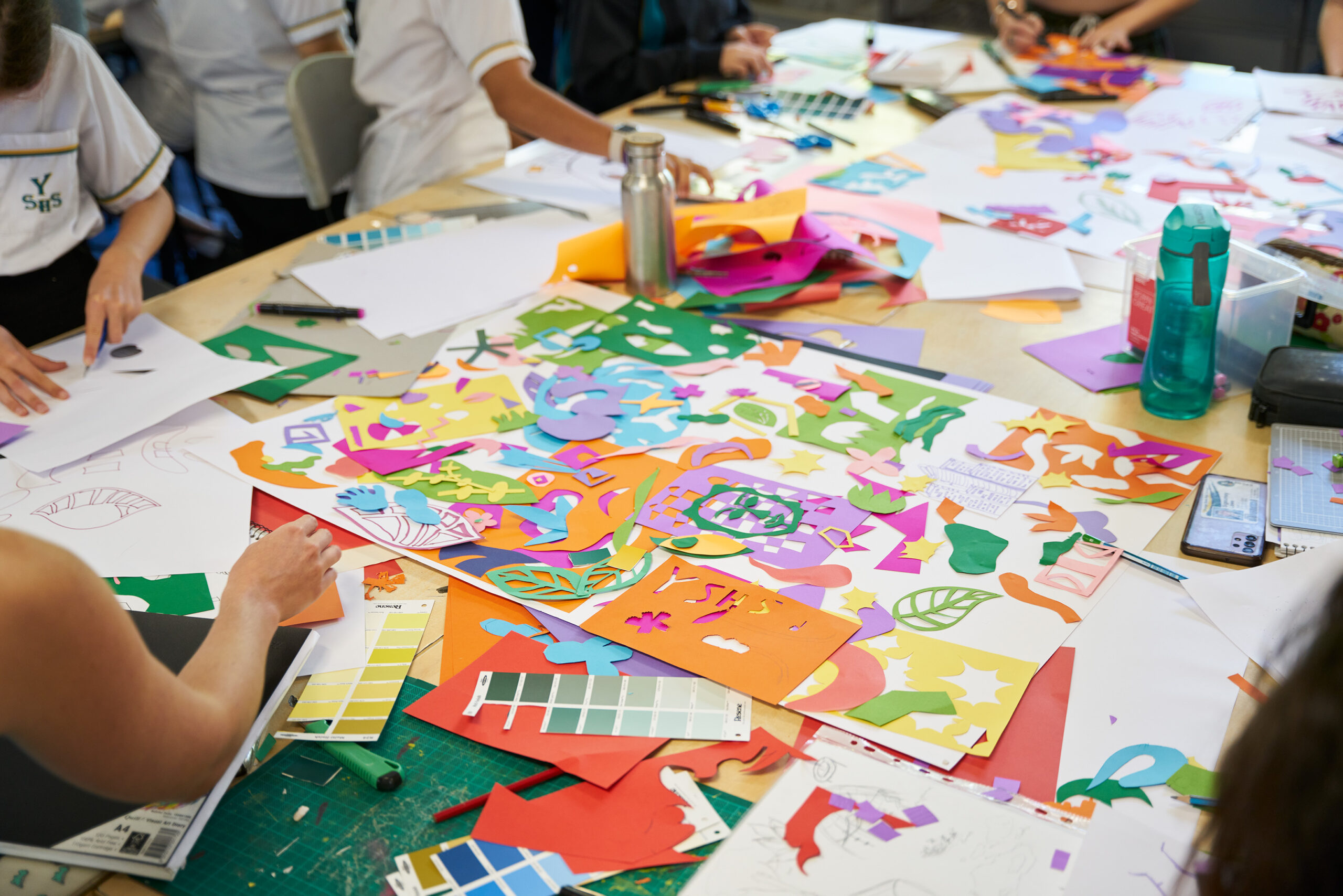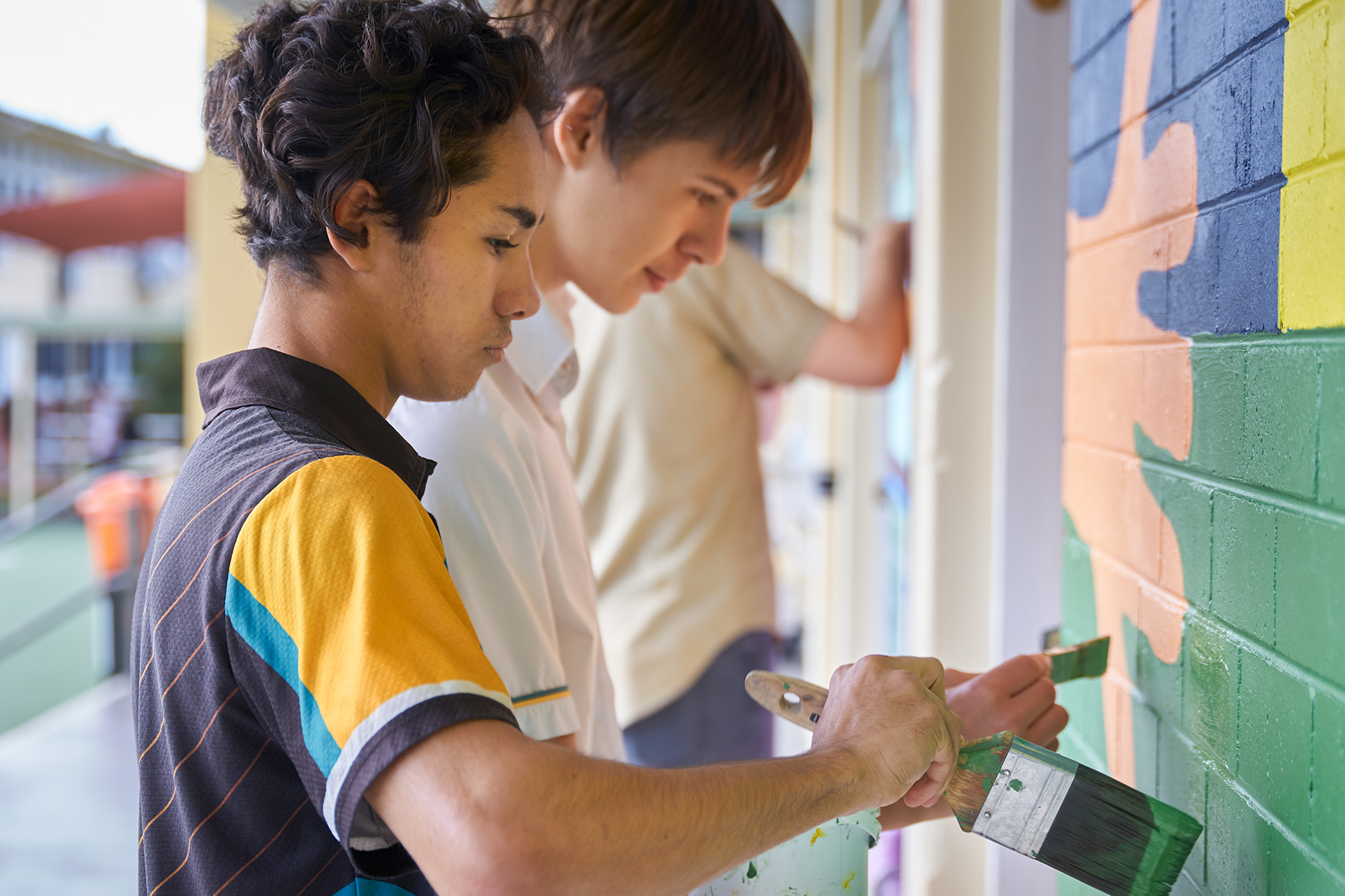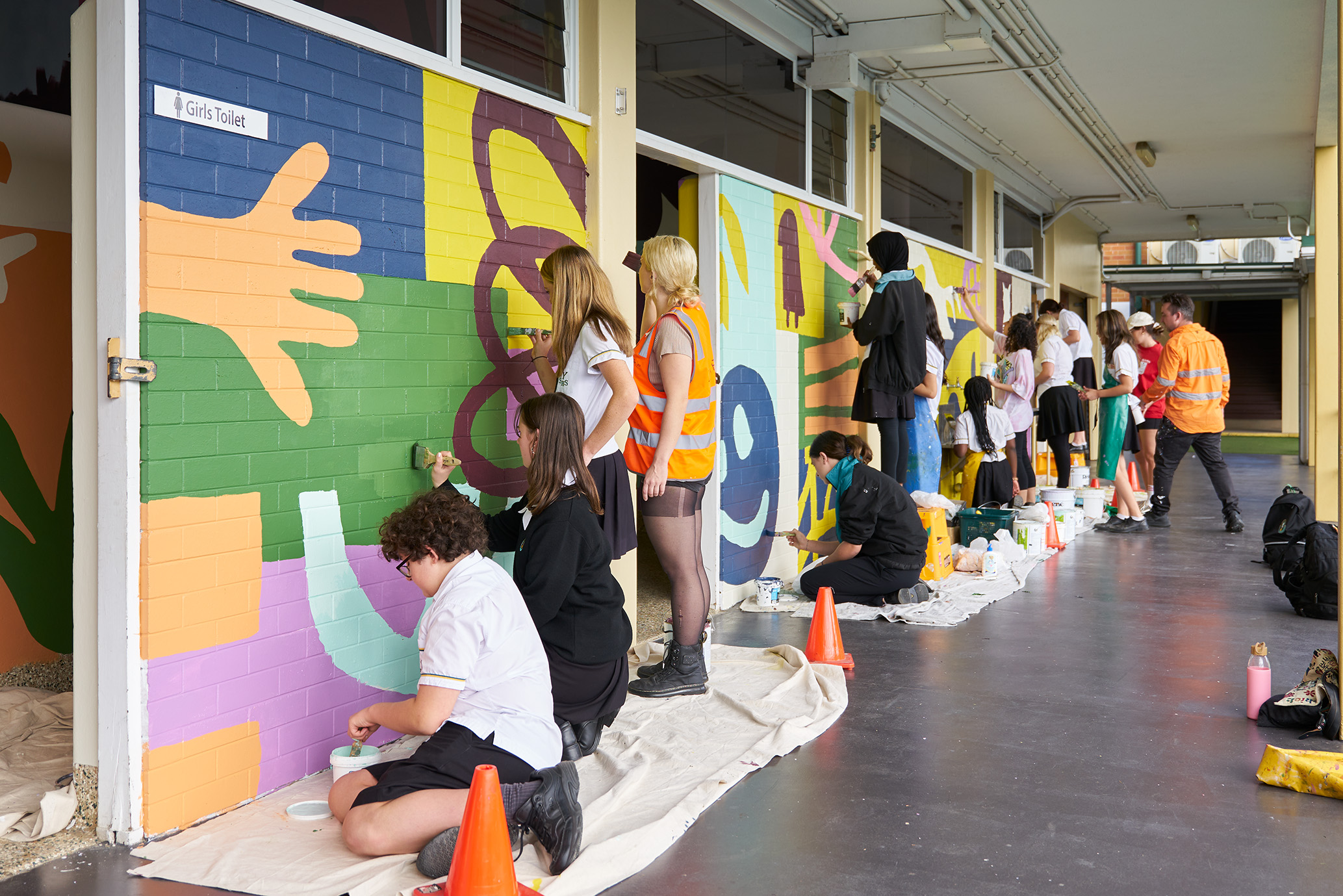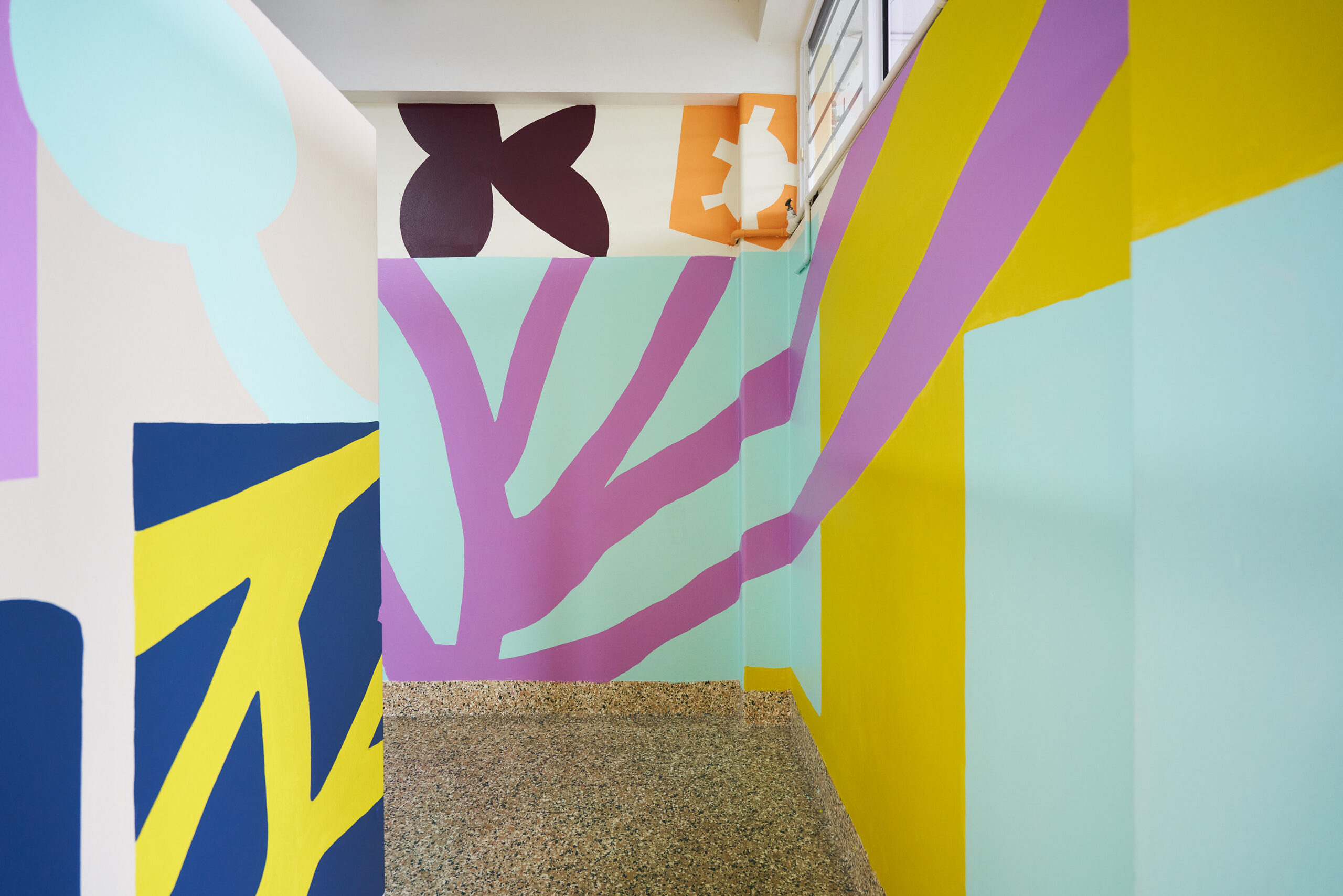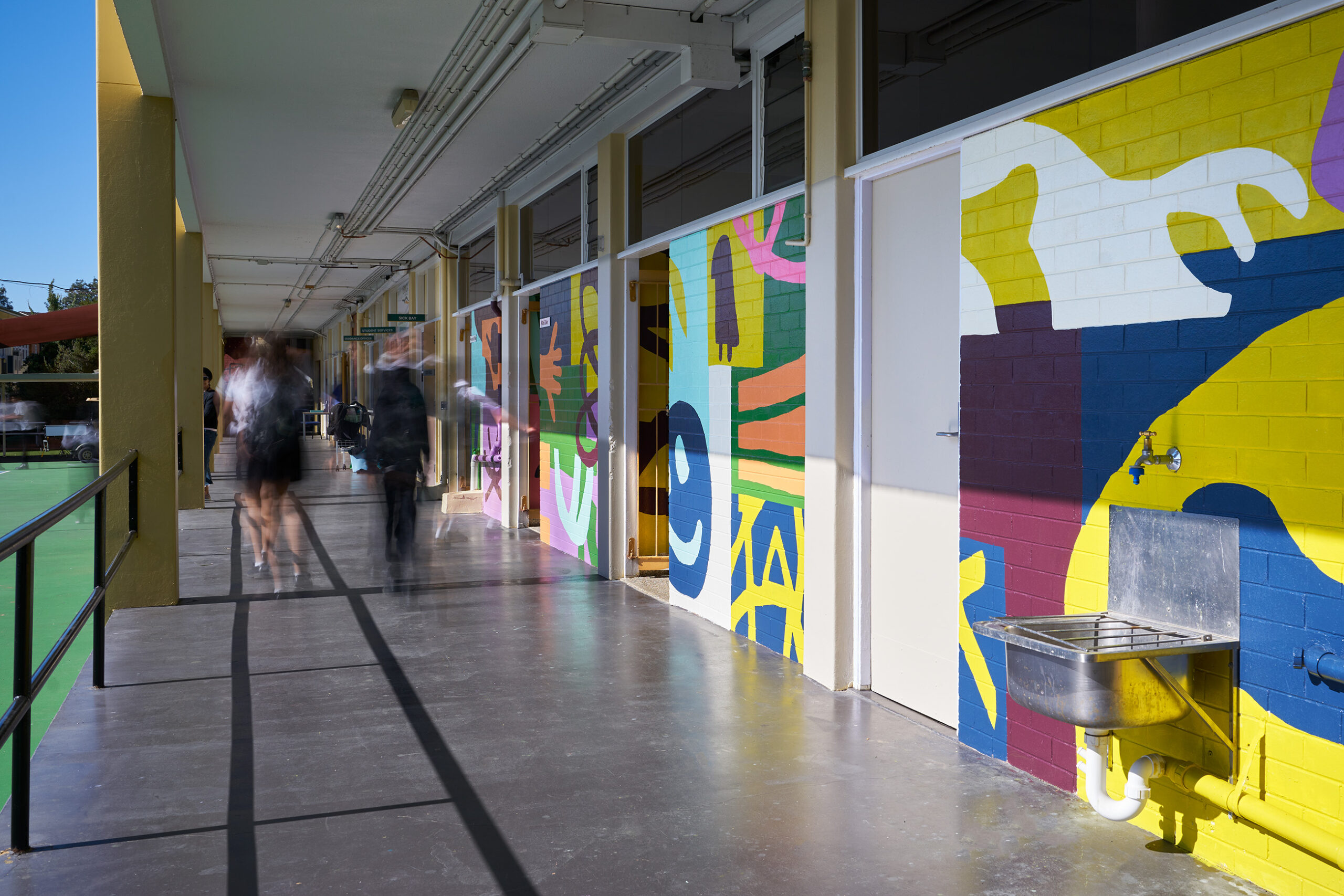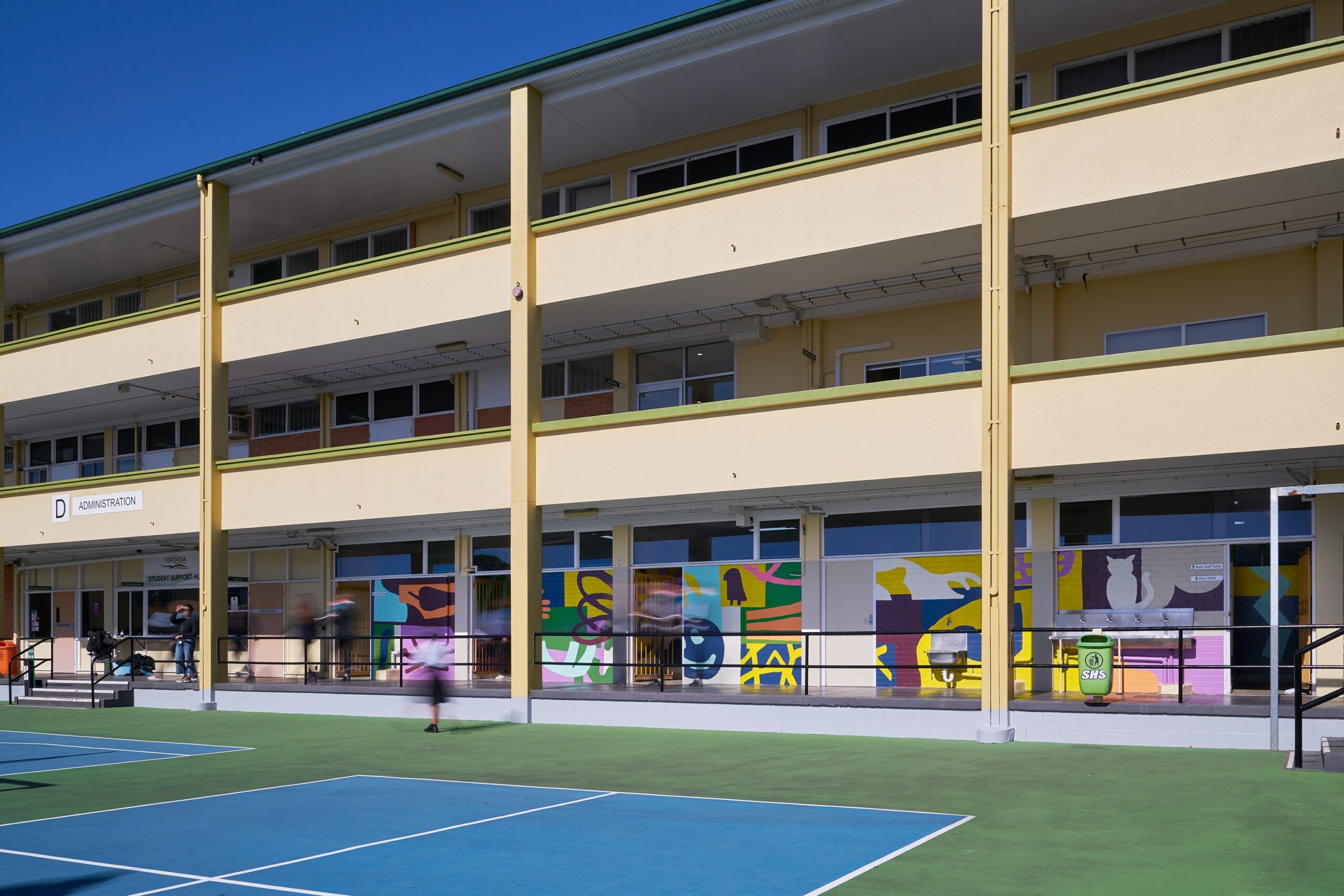 Collective Effects, 2023.
Queensland College of Art and Yeronga State High School students have worked together to create a new artwork for the amenities at Yeronga State High School. Through collaboration and conversation during a lively workshop event the final artwork is a co-designed feature that transforms this space into a place that is welcoming and inclusive and where students feel a sense of ownership and agency in their own learning.
'Collective Effects' takes inspiration from the surrounding landscape and built environment of the school grounds to create an artwork design. Collecting raw materials from around the school and using drawing to develop initial ideas, students engaged in design and pattern creation to develop individual artwork details that would appeal to their peers. This design recreates the gestural and the handmade at a large-scale connecting each component through a patchwork technique which brings the individual into a collective overall conversation.
"From the outset, my students were excited and reflected on the opportunity to connect and collaborate with university students. They were more than inspired, and during the progressive workshop's students were asking questions about art and design courses at university, and also identified the level of professional connectivity to the range of pathways available to them post school."

Timothy Barraud

Principal, Yeronga State High School