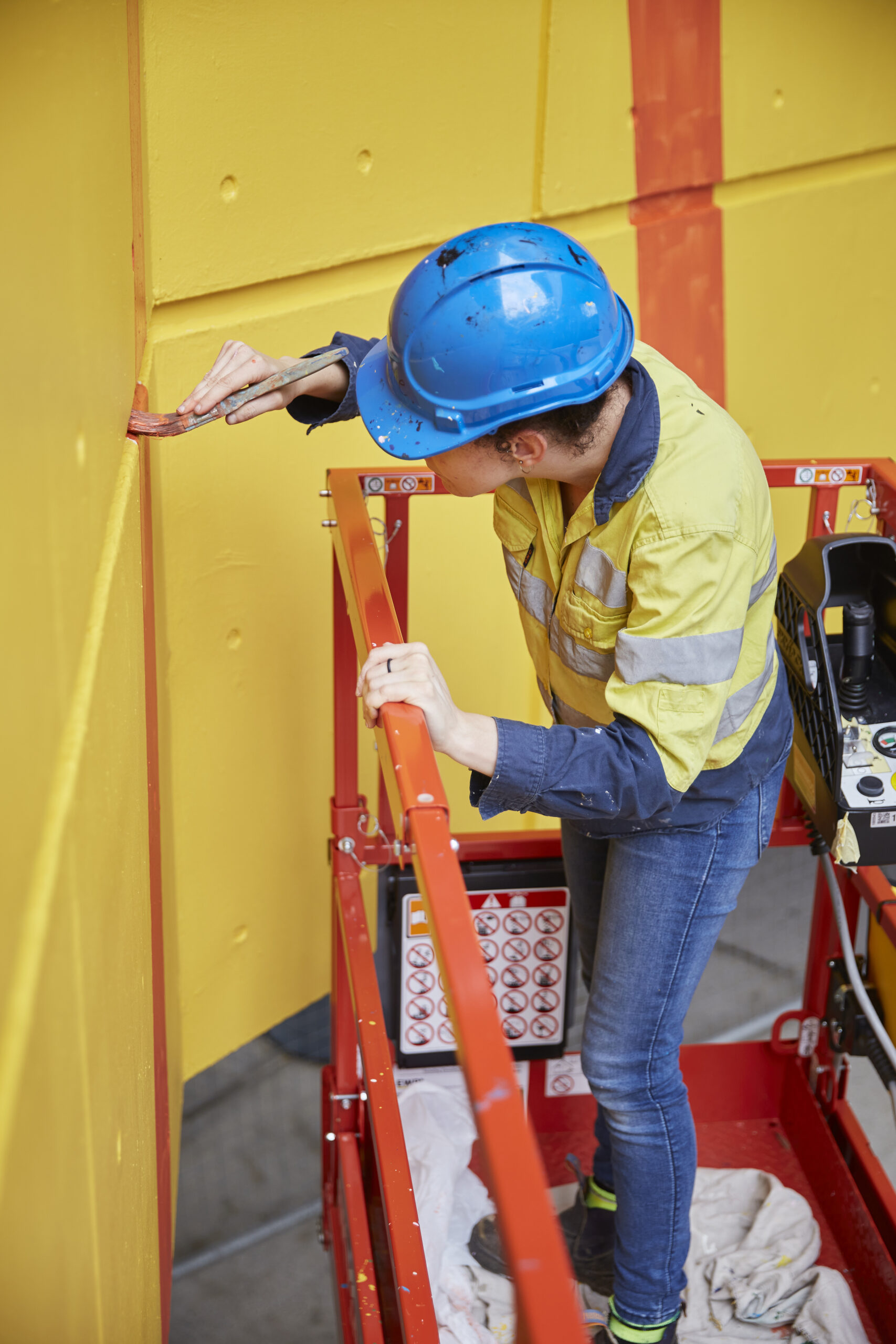 Work with us to create meaningful artwork outcomes
QCA LiveArt has an established and successful track record working with students and local community groups to co-design and install mural artworks. Emerging artists work under the guidance of our expert and experienced staff who work closely with our clients to manage the planning, consultation, engagement, and installation of professional artwork outcomes. We work with individuals and small businesses, schools, hospitals, and a range of large publicly owned corporations and government bodies to create artwork outcomes.
Students connect with community and stakeholders through collaborative and interactive workshops where we discuss what makes successful contemporary public art. We also talk about the ways that contemporary mural painting is enriched by shared stories, histories, and places. Local participants work alongside Visual Art and Design students to generate ideas and artwork designs for installation.
We manage every aspect of the final artwork installation including:
Project scoping and quotation
Developing artwork designs and planning onsite installation


Conducting Risk Assessments and Preparing a Safe Work Method Statement (SWMS)

Manage Delivery of Equipment and Materials

Professional Artist Installation of Artwork Design

Photography / Videography to document the installation process and final outcomes

Student Supervision for Timely Completion and High Standard

Final Sign Off and Completion Report

Maintenance Report and Schedule
Contact us to discuss your project ideas