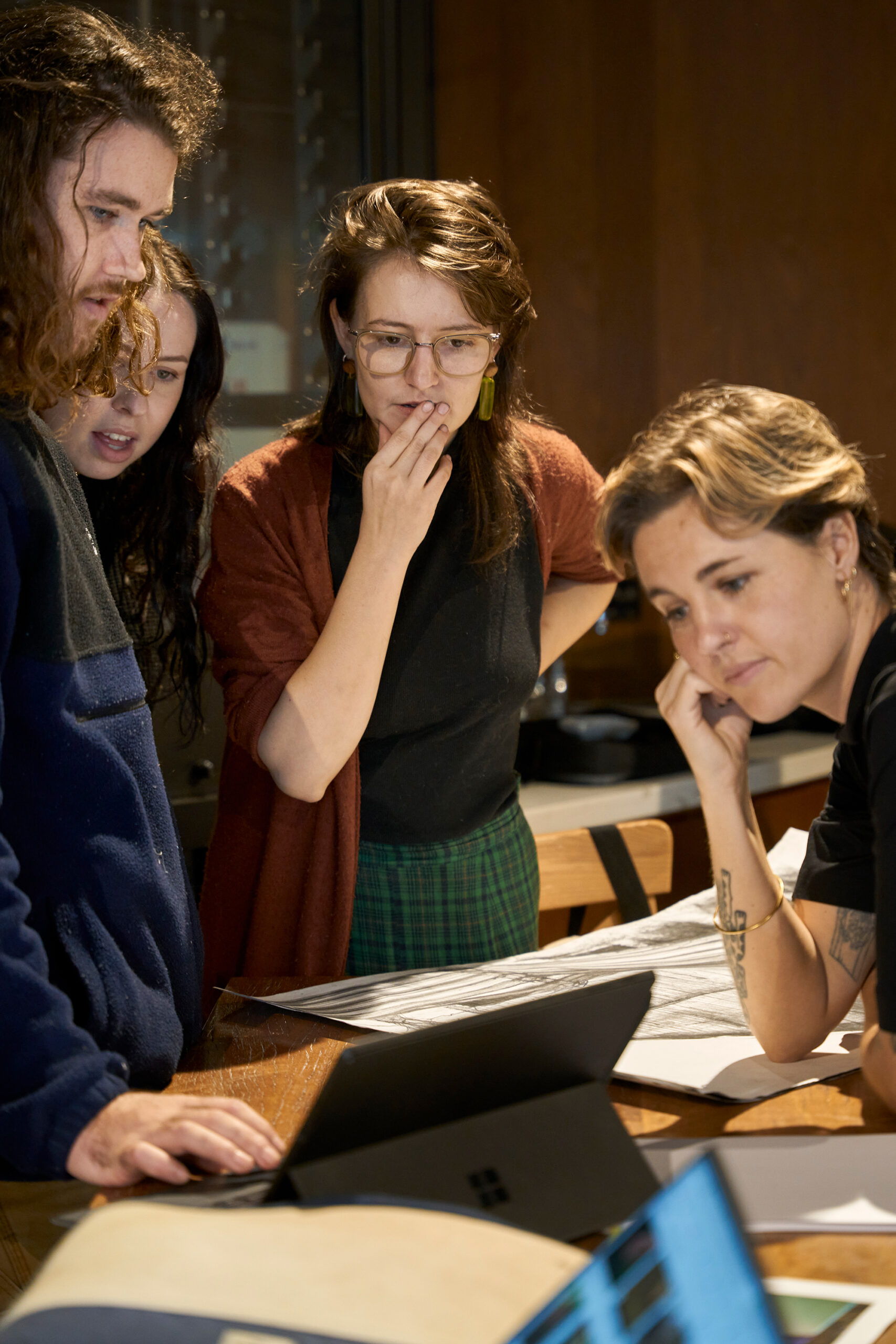 Enrol in Public Art to expand your practice!

At Griffith, work-integrated learning experiences allow you to put what you've learned in the classroom into practice. Through work placements, internships and projects, you can expand your network and your horizons, as well as gain credit towards your degree.
This course invites all current students at Griffith University to work with industry and community groups to create real world public art outcomes across a wide range of industries. With a focus on large-scale wall paintings, students will develop public artworks that expand their own studio research.
Public Art 1, 2, and 3 covers range of theoretical and practical skills integral to collaborative public art projects including concept design, artwork development, and installation. By encouraging students to link their individual studio practices with these industry-based projects, students will develop important skills for extending their practices beyond the studio setting.
In an inclusive and active working team, each participant will learn key skills that they can apply to their future practice. You will advance your knowledge and skills when working with diverse groups and authentically engage with community members, respecting local culture and protocols. By engaging in project planning, community consultation, artwork development, and installation methods, you will develop a wide range of practical skills.
Students can participate by enrolling in 2009QCA Public Art 1, 2010/7034QCA Public Art 2, or 3101/7035QCA Public Art 3. These courses are not traditionally timetabled, all students will be working according to individual project requirements (this is organised at the beginning of the course).
Positions in these courses are strictly limited. To apply for enrolment please complete the application form below.