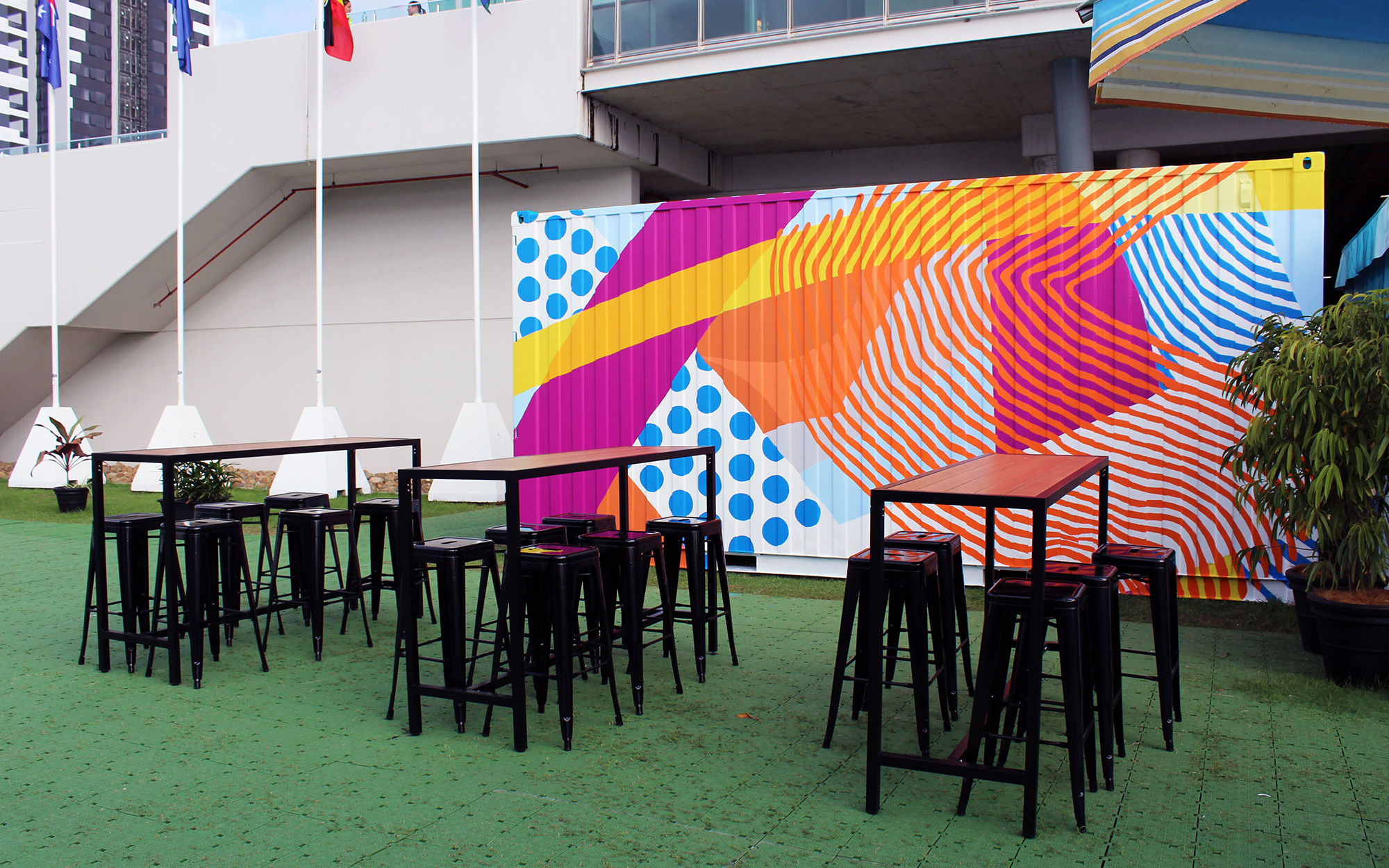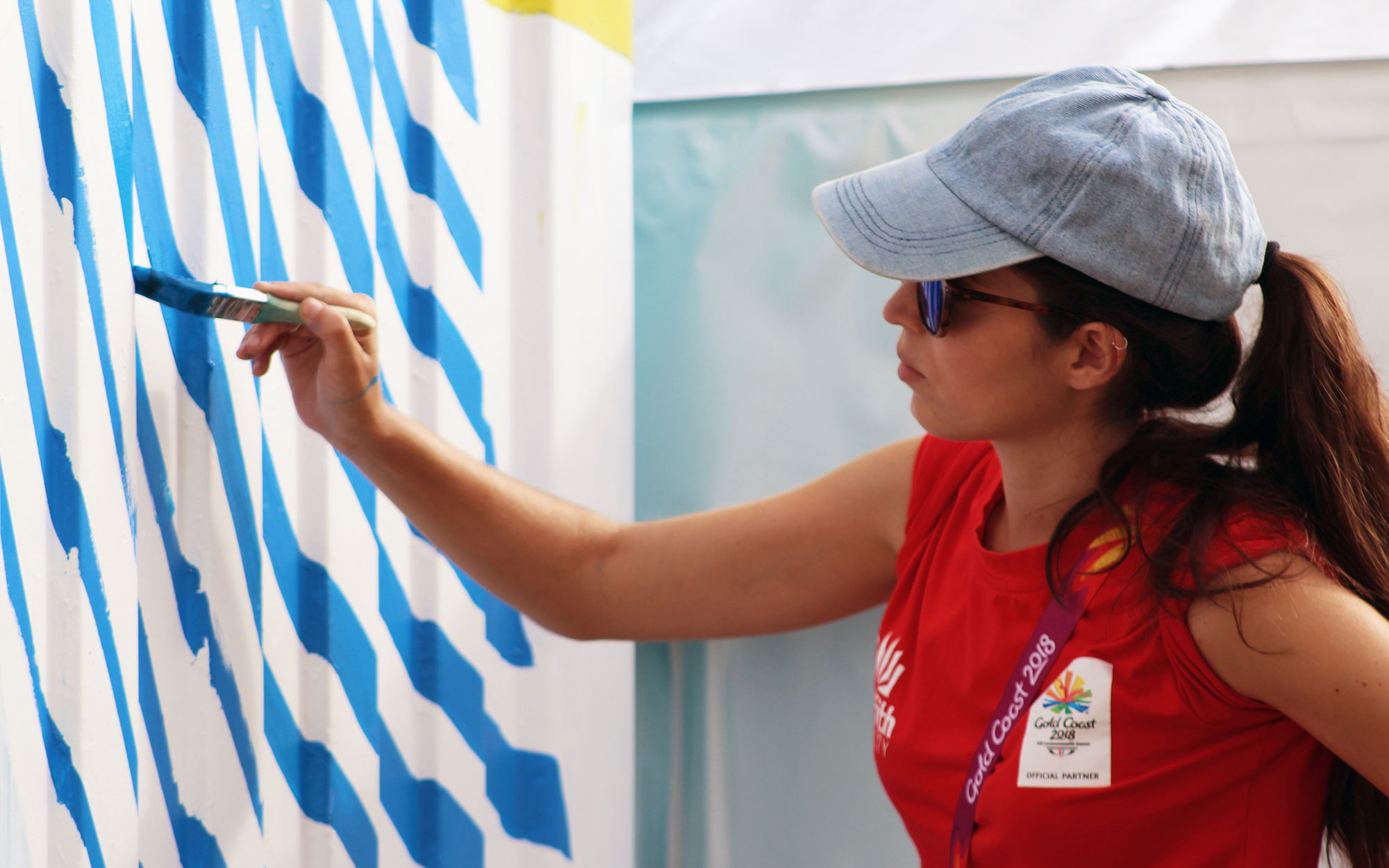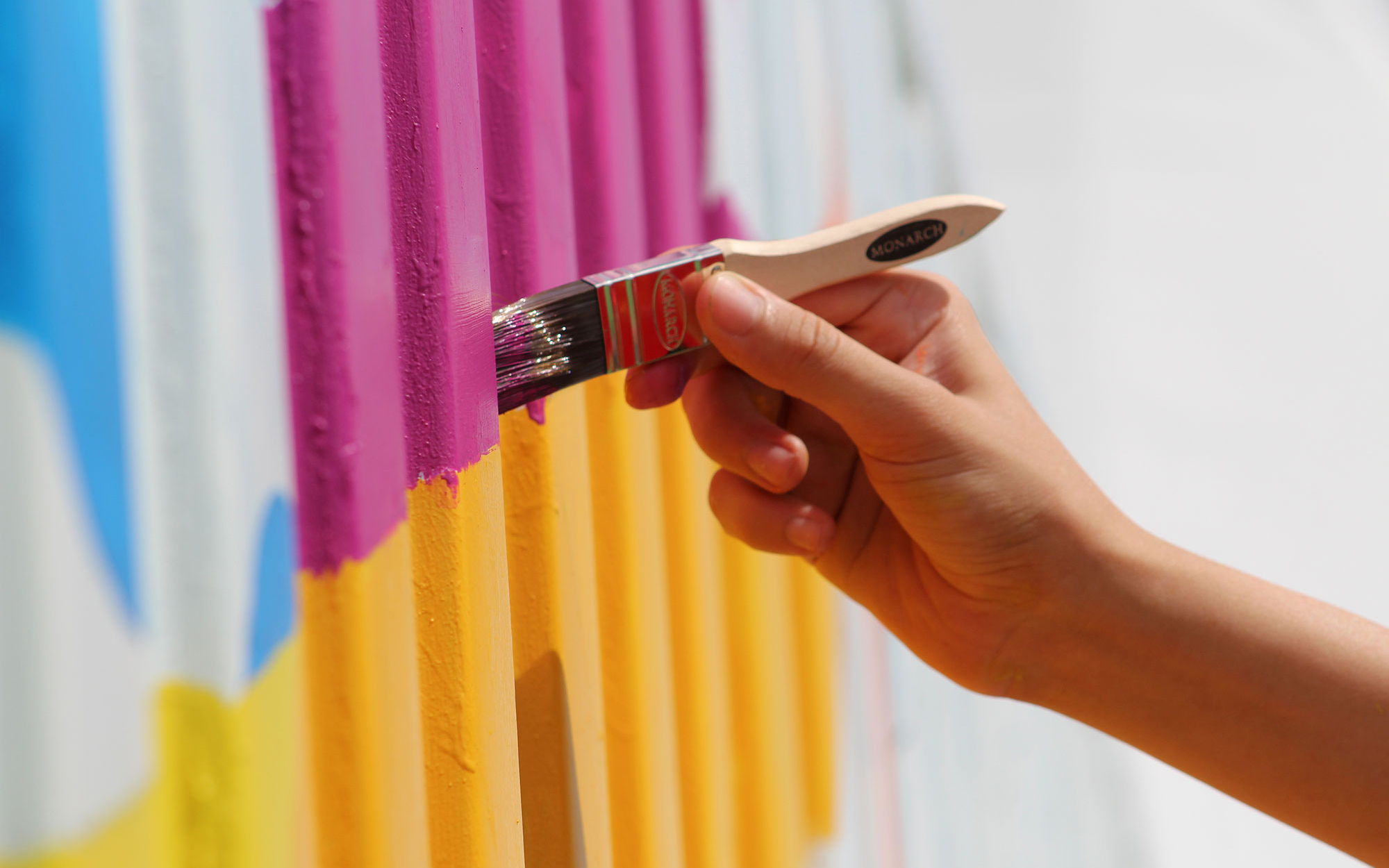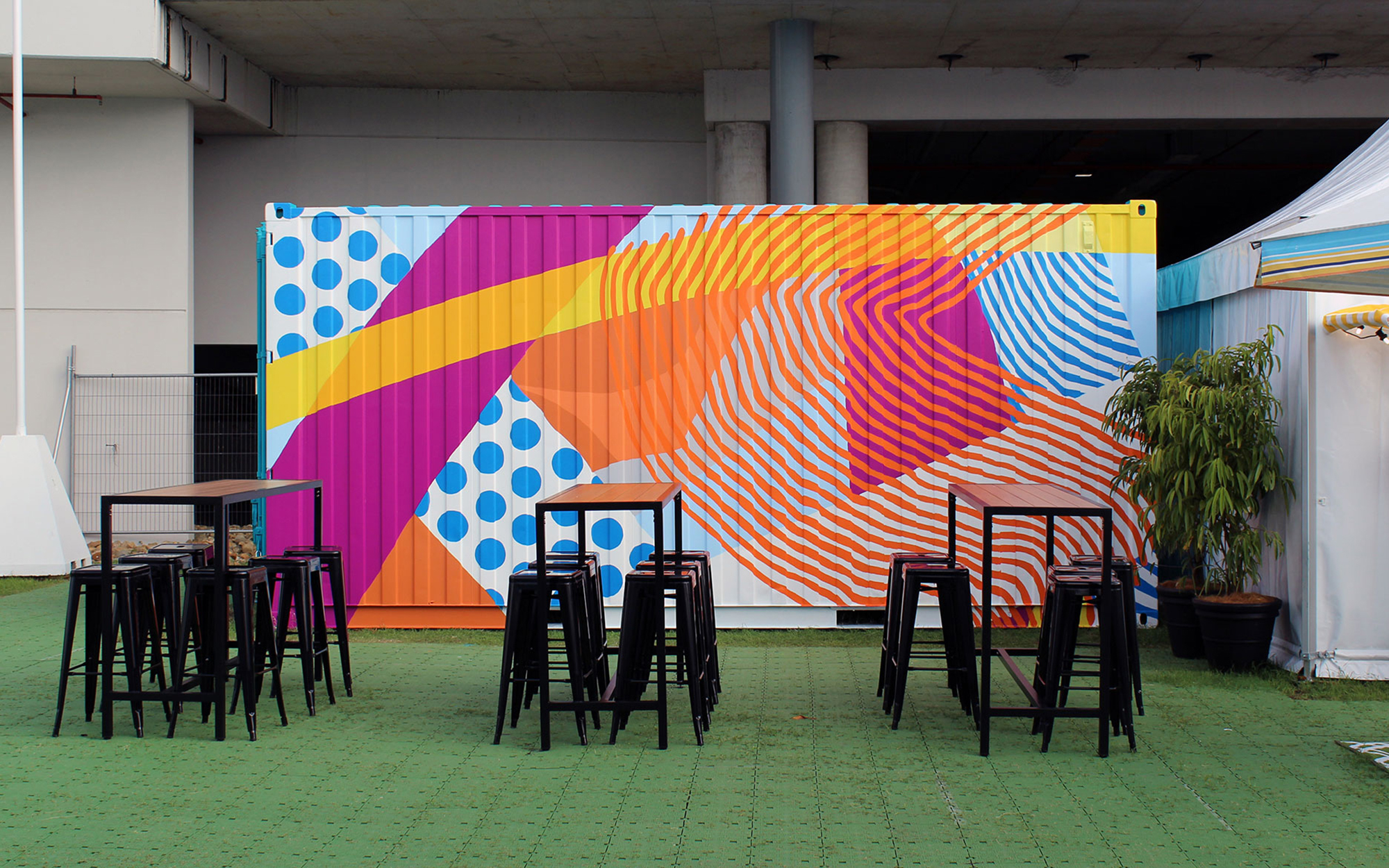 Working closely with the Gold Coast Commonwealth Games Corporation, QCA LiveArt developed a student mural project for the Main Media Centre. Students from Design and Visual Art backgrounds worked together in this high profile location.
'Coastlines' is an abstract mural representing the camaraderie of the Gold Coast 2018 Commonwealth Games Village. Each abstracted design element is important. There are 21 dynamic lines which capture the topography of the Gold Coast coastline and signify
that this is the 21st Commonwealth Games. Curved arches capture athletic motion and movement while the smaller circles and thin lines represent the movement of spectators and along paths and roads heading to each sporting event. The colours in this design are inspired by the Gold Coast 2018 Commonwealth Games Village and the surrounding environment. Yellow and blue represent the iconic beaches of the Gold Coast while purple and orange capture the emotional ambition, energy and passion of the Commonwealth athletes.
"This course was really practical which I liked. Learning to put a proposal together was really beneficial. Also actually learning about what goes into painting a mural was really eye opening."

Griffith Student

Queensland College of Art