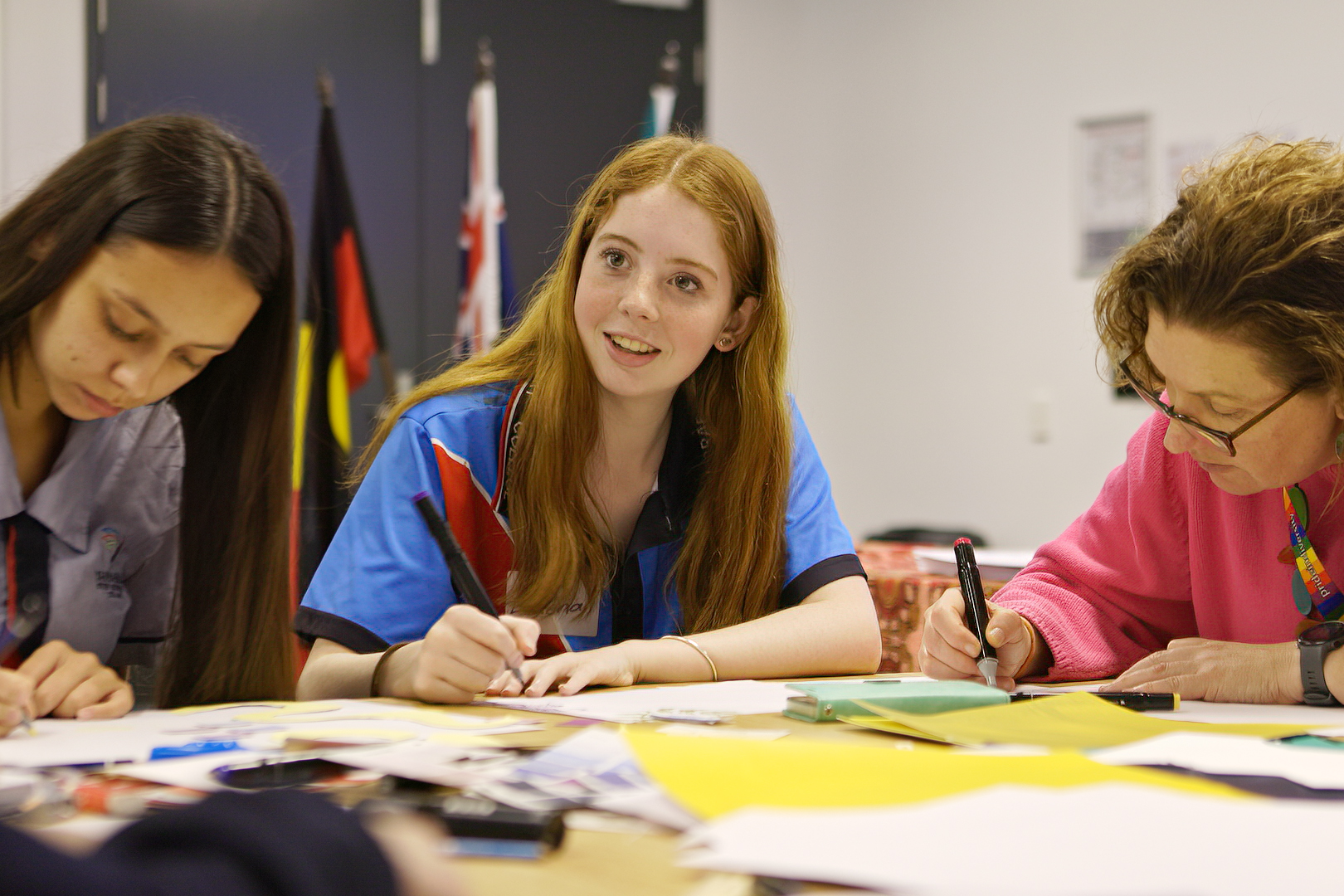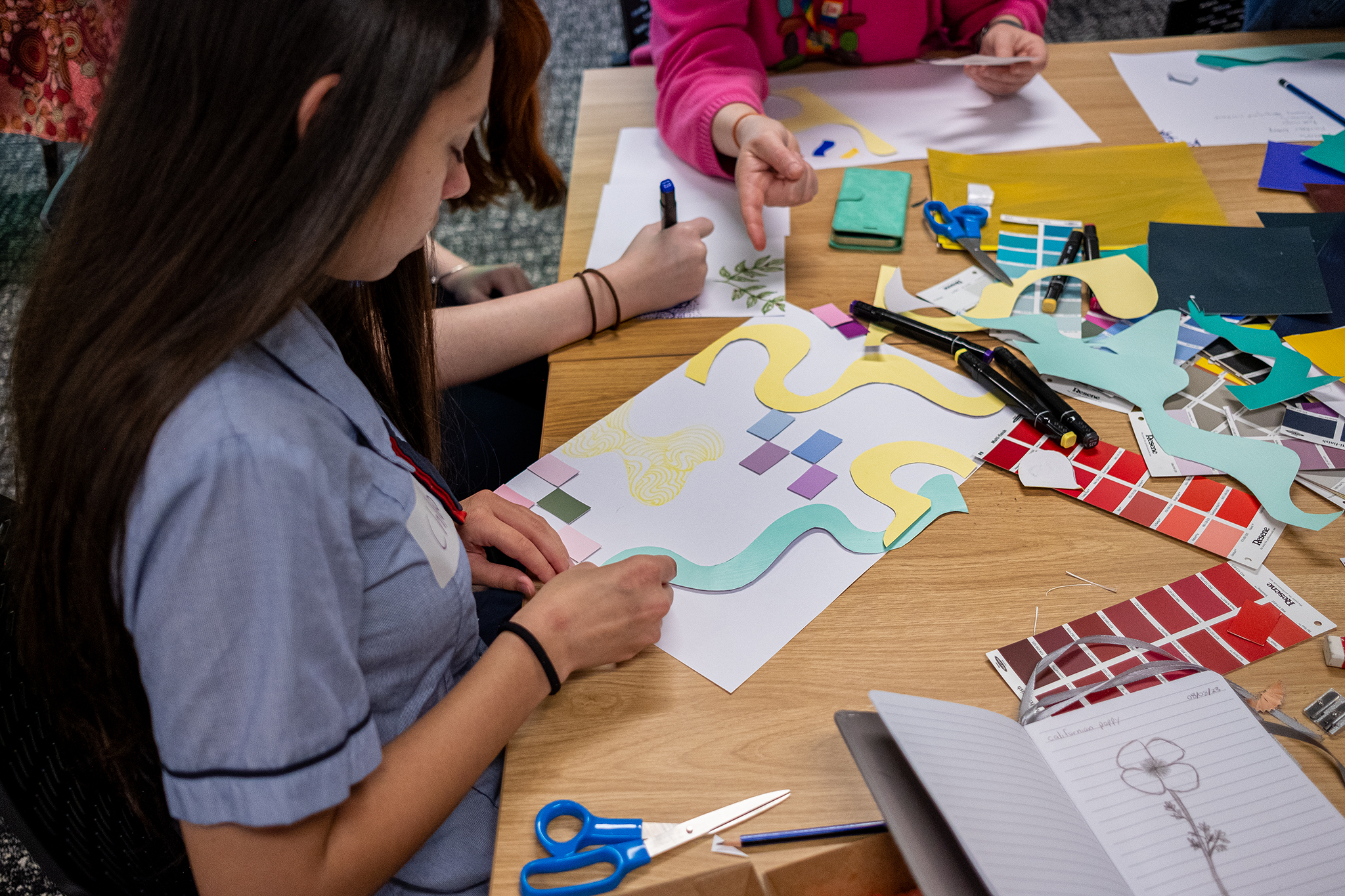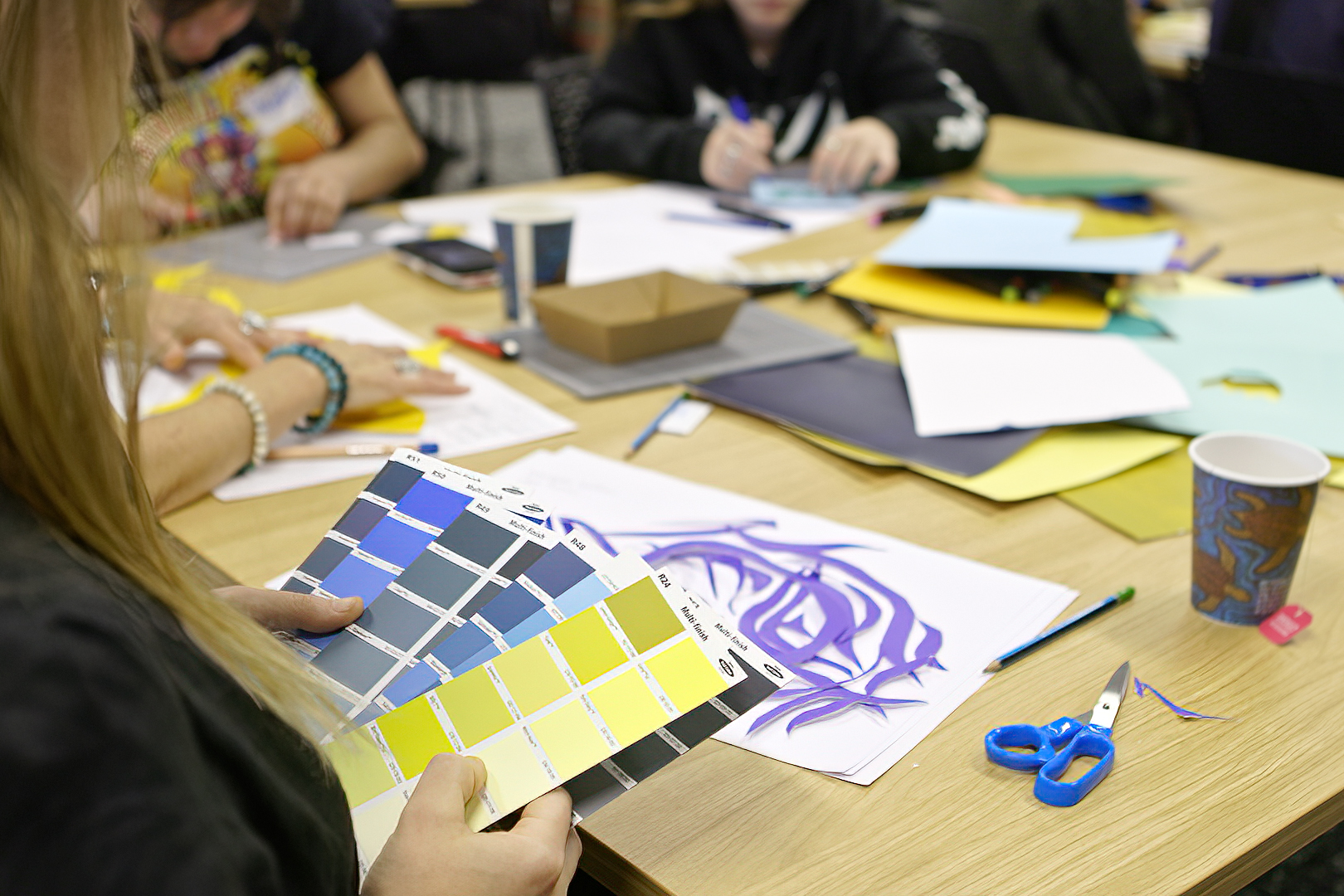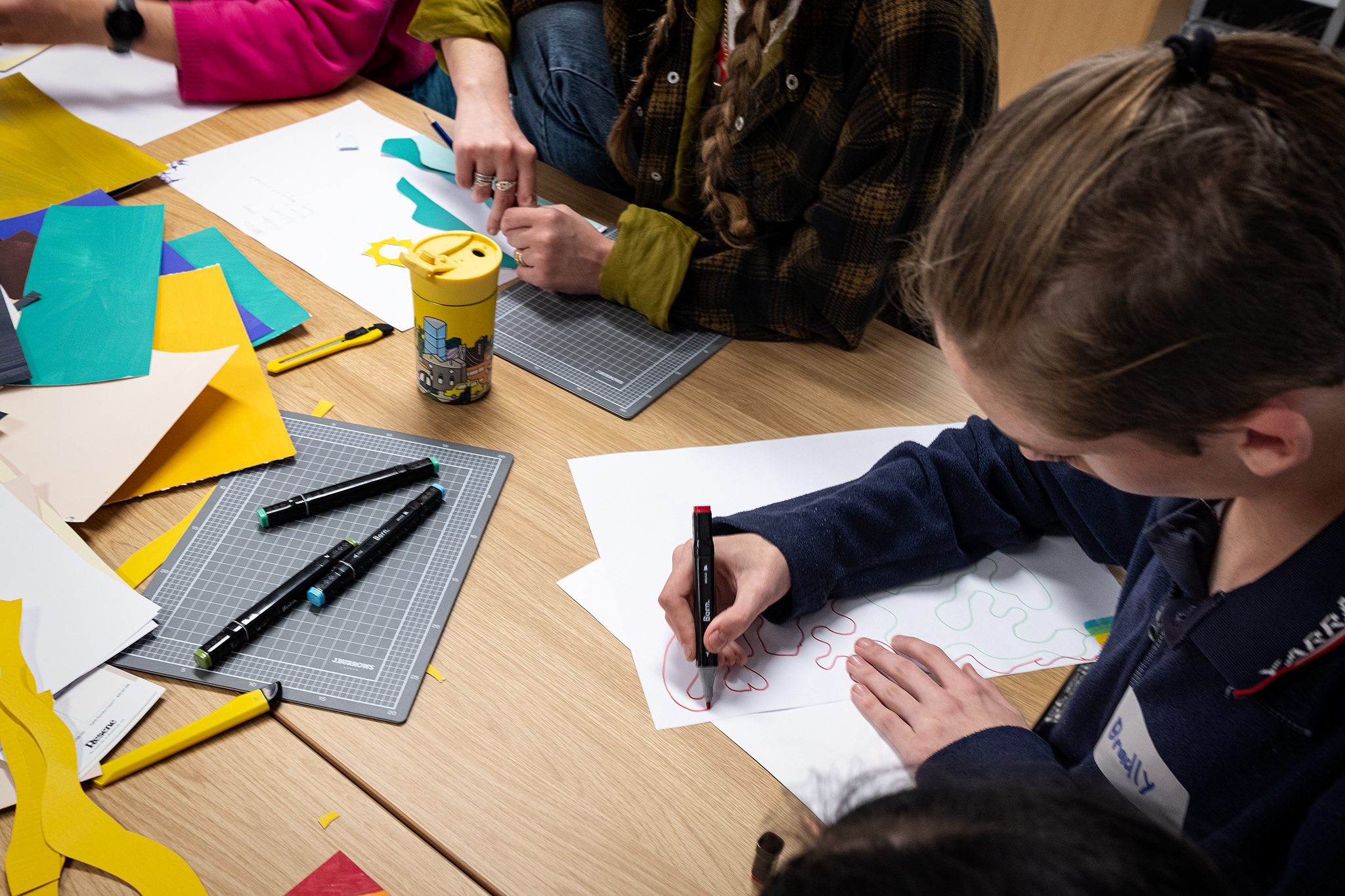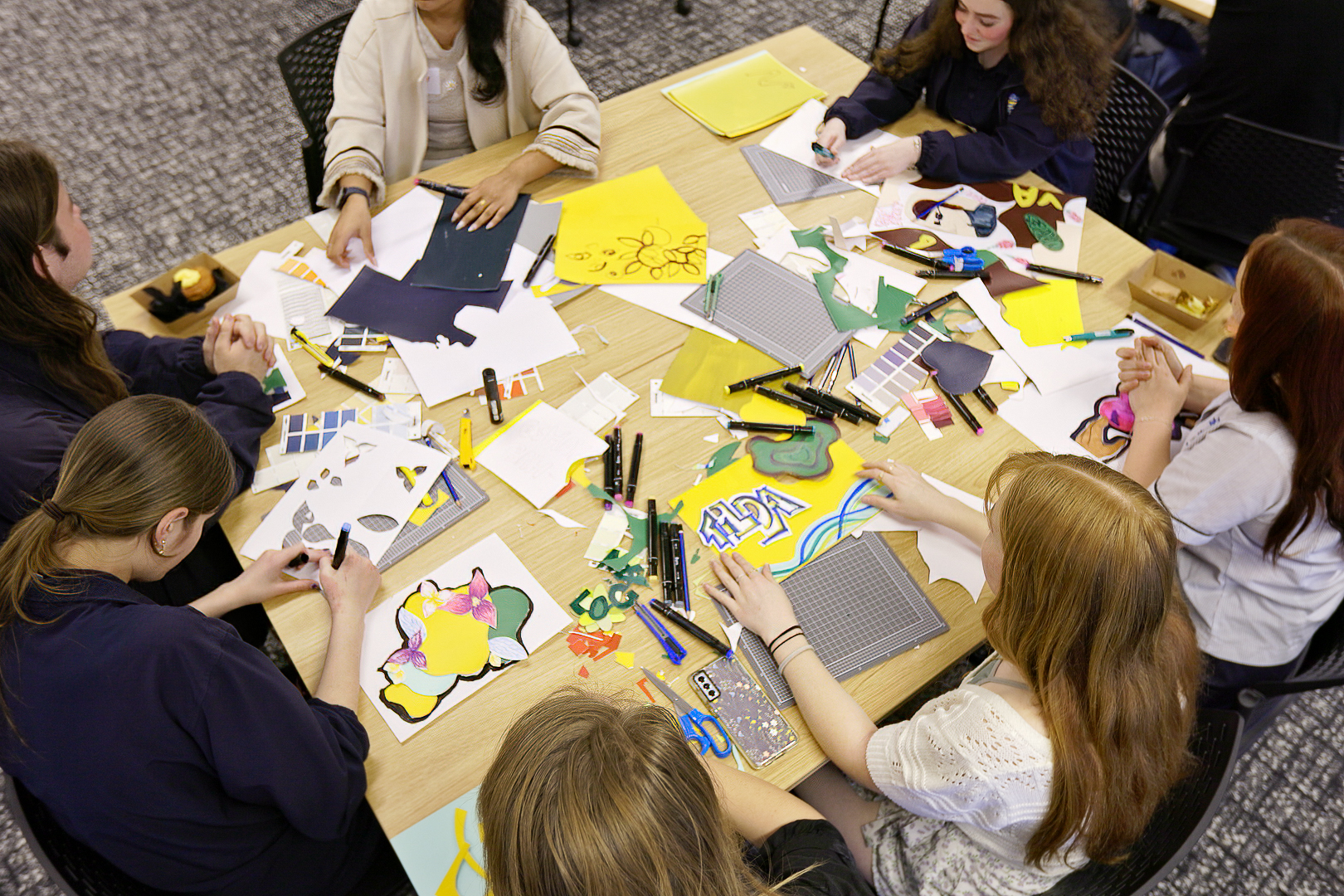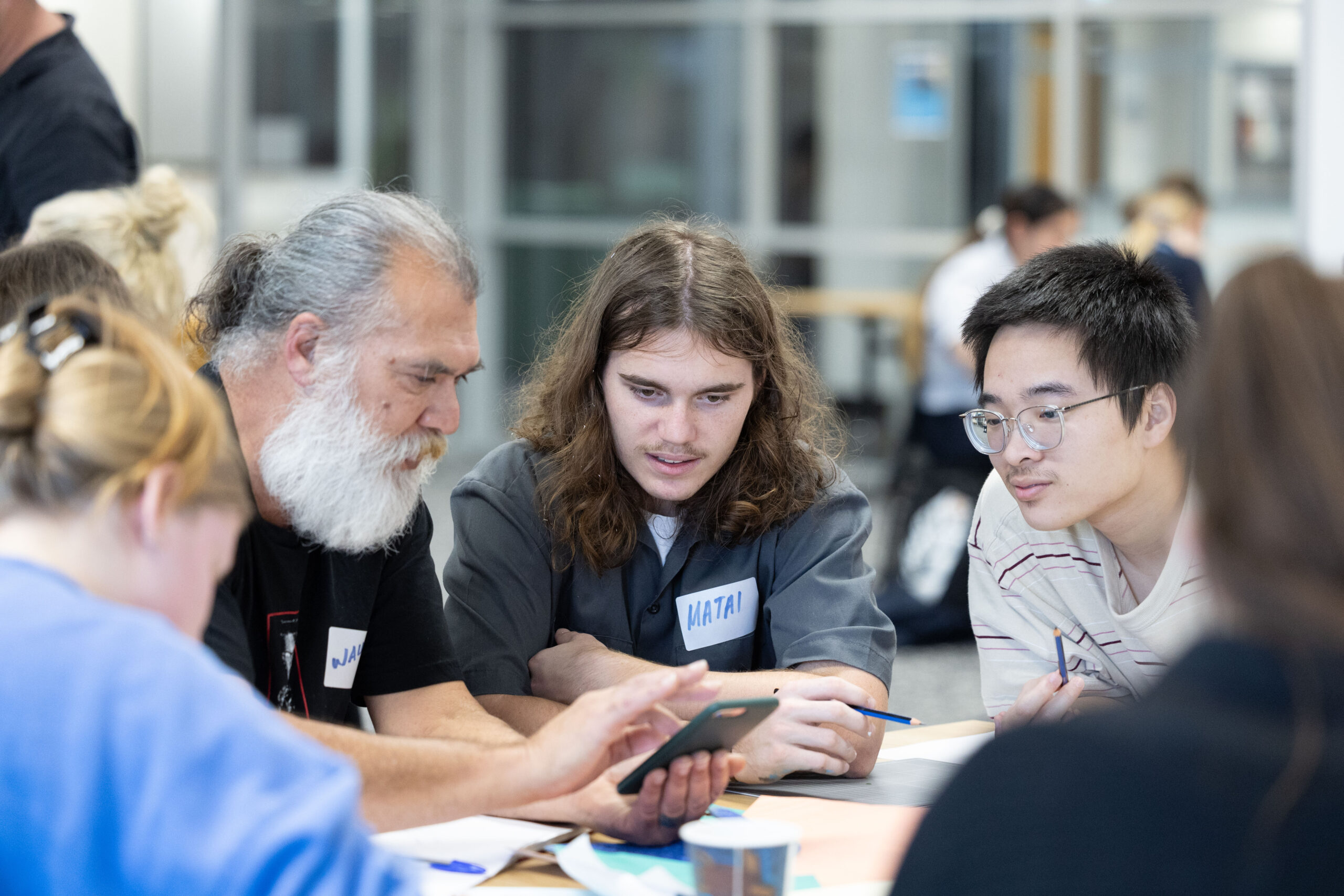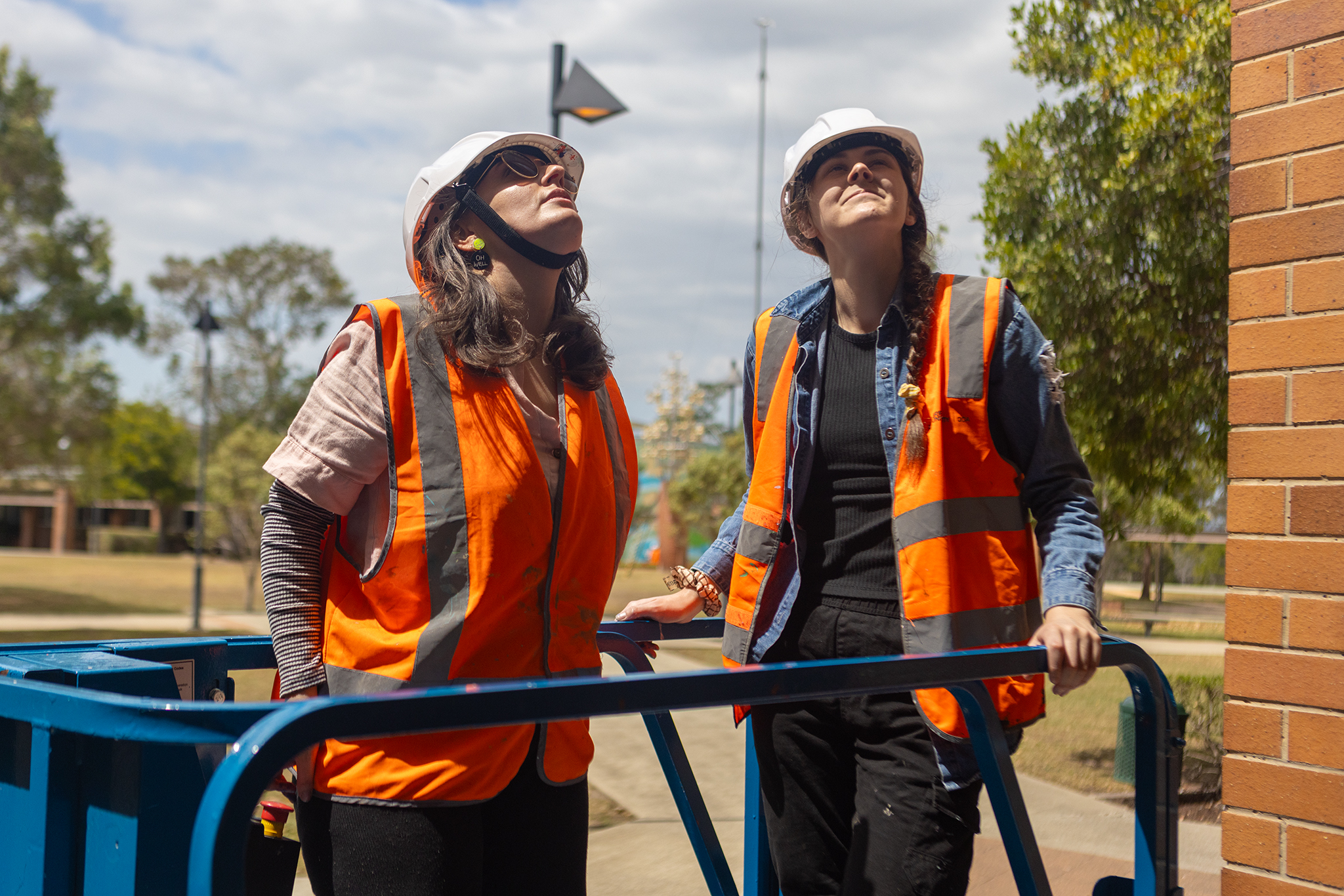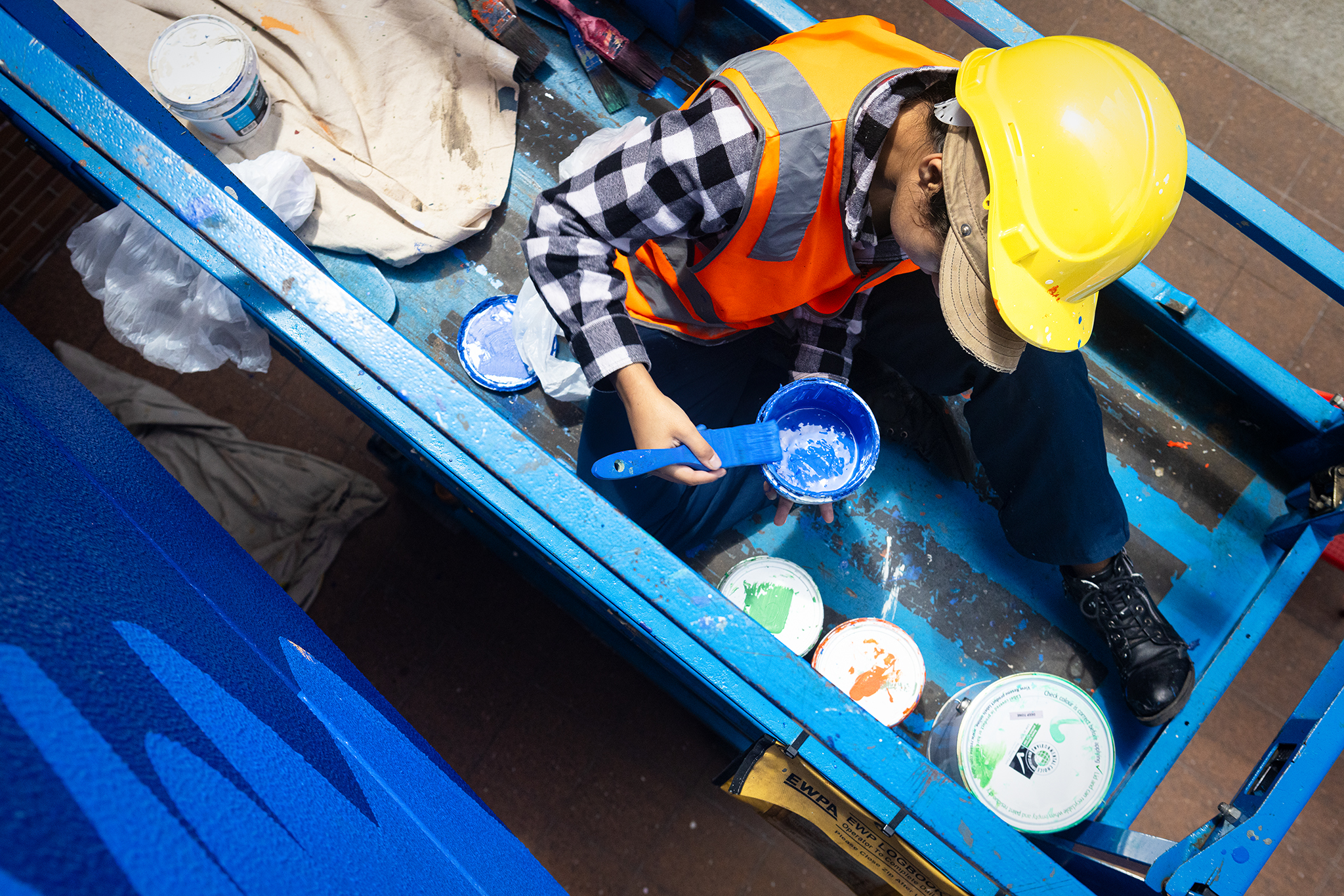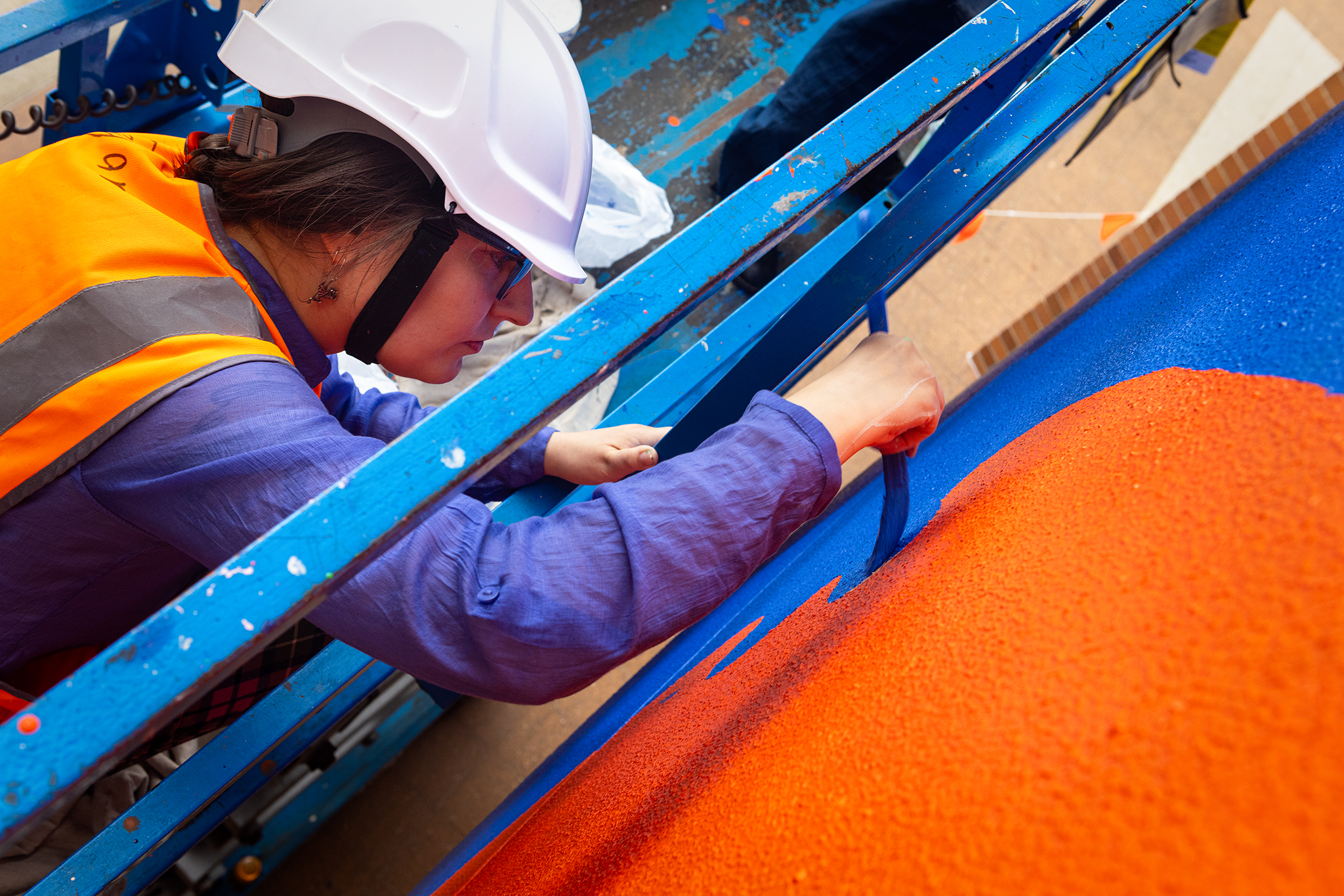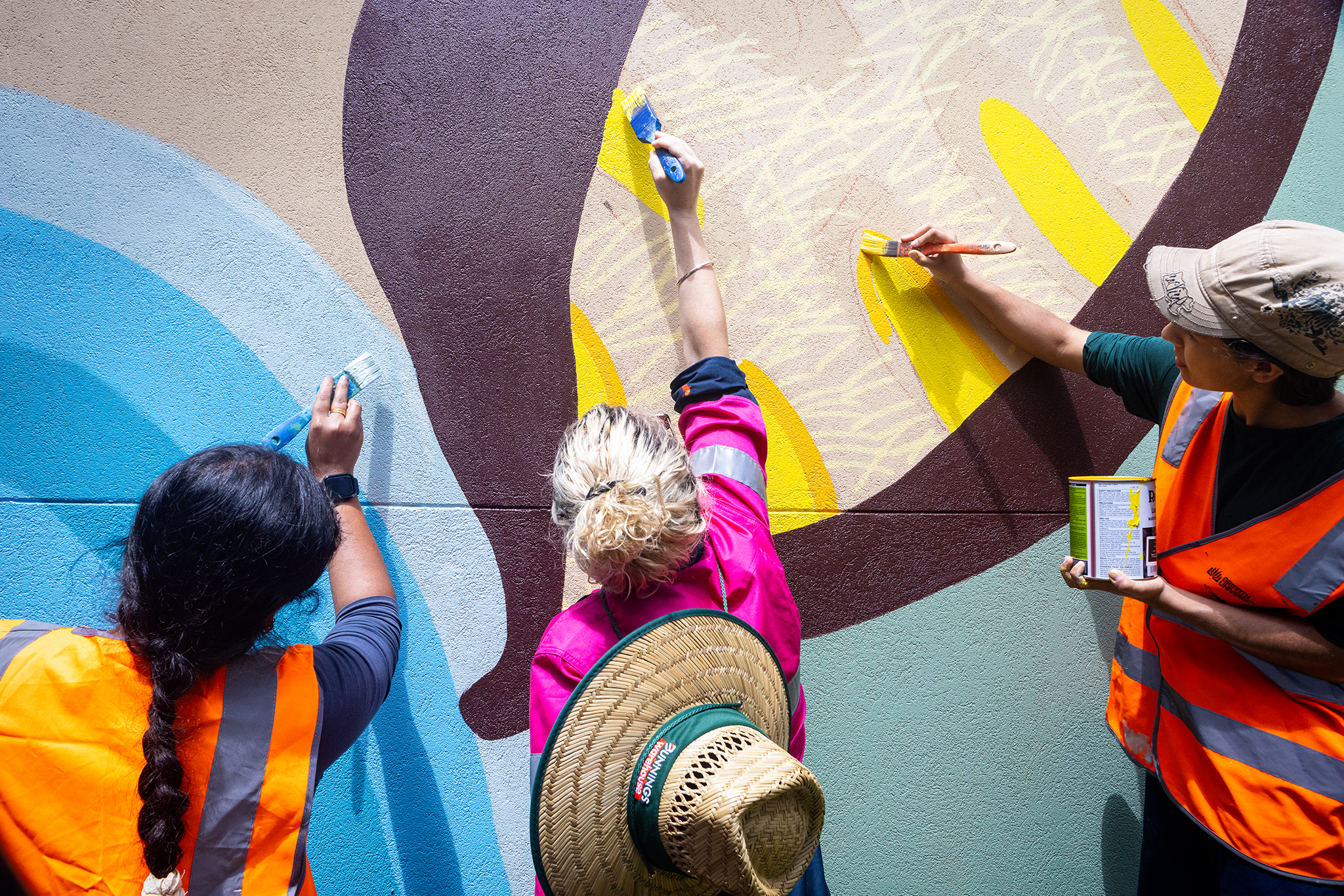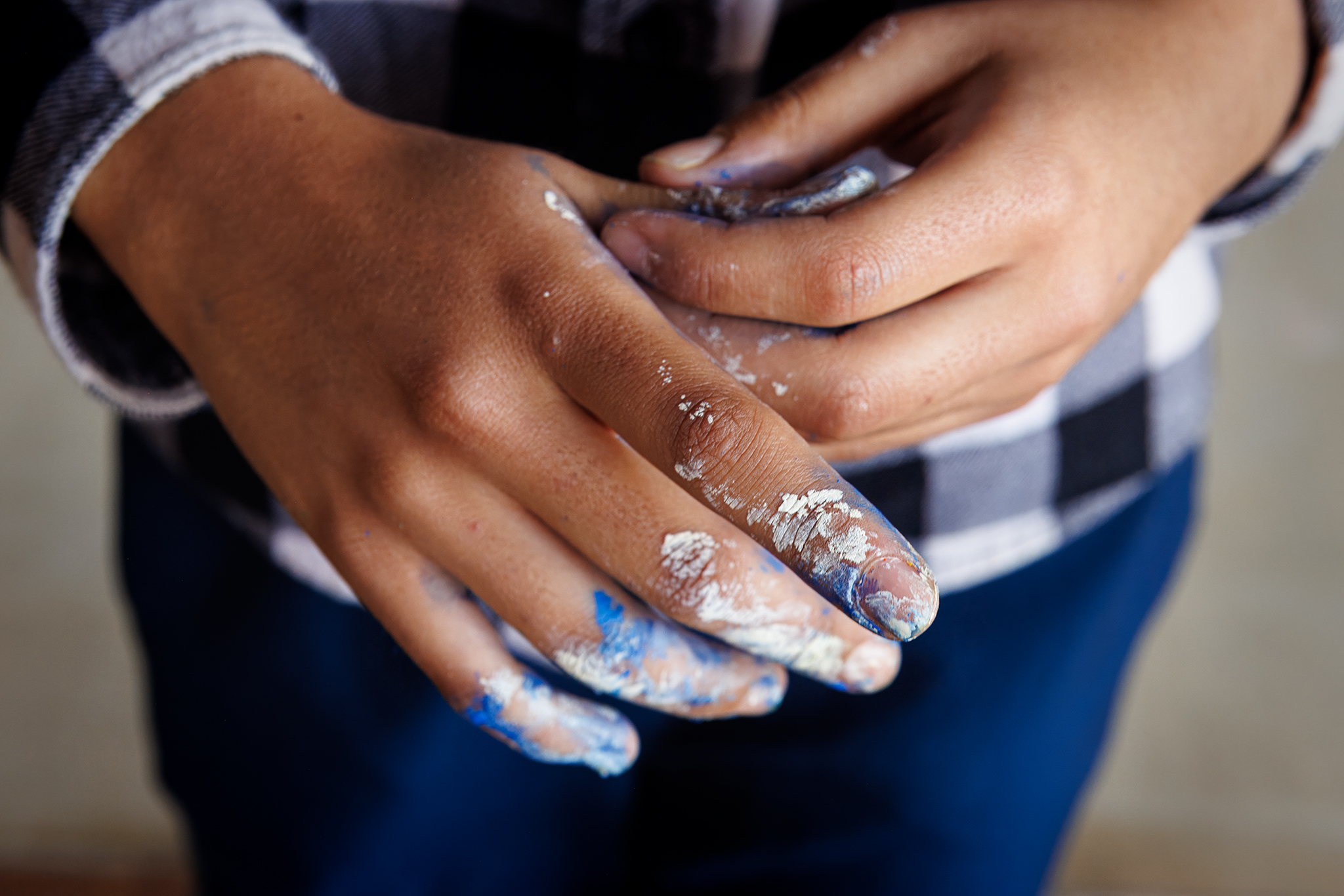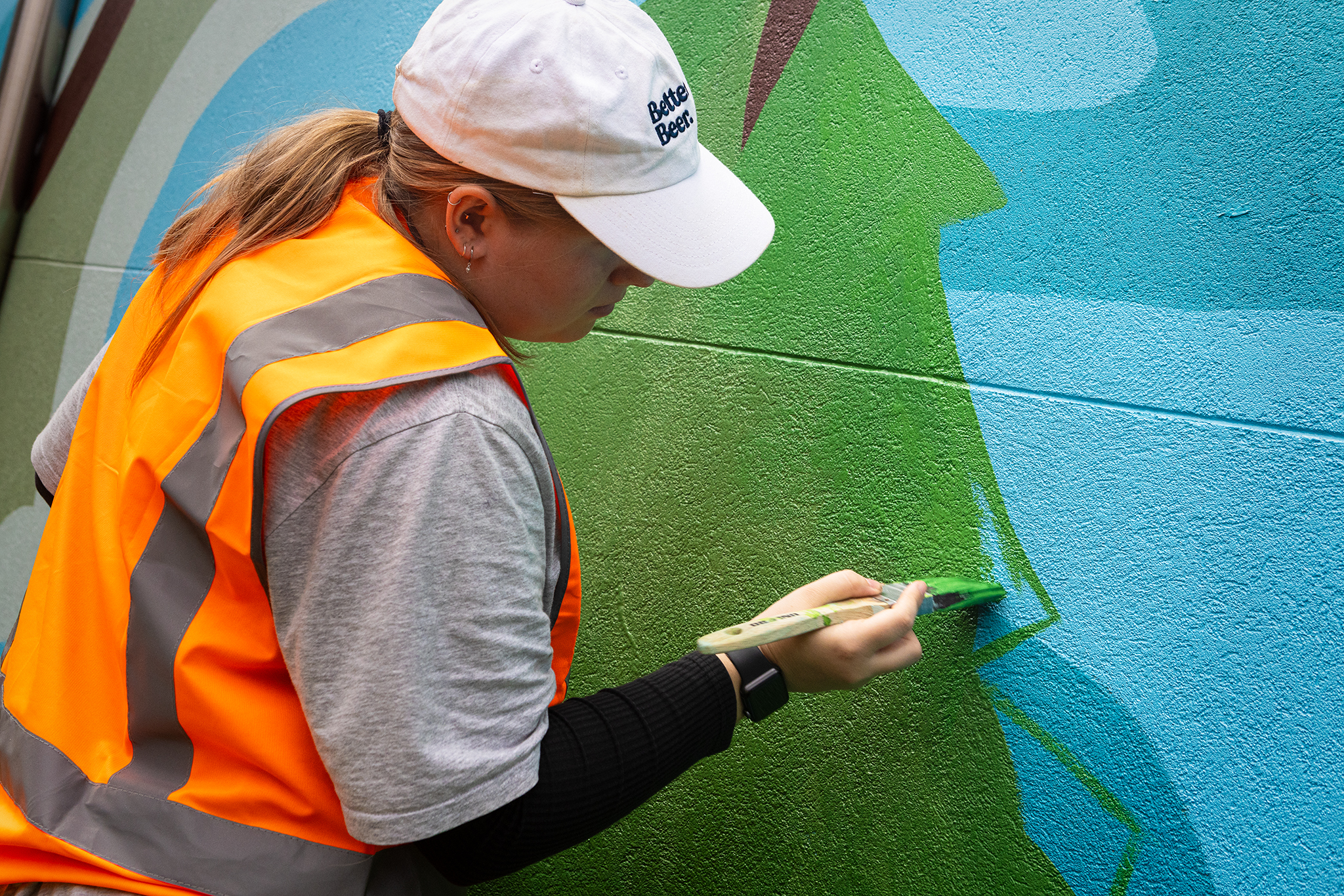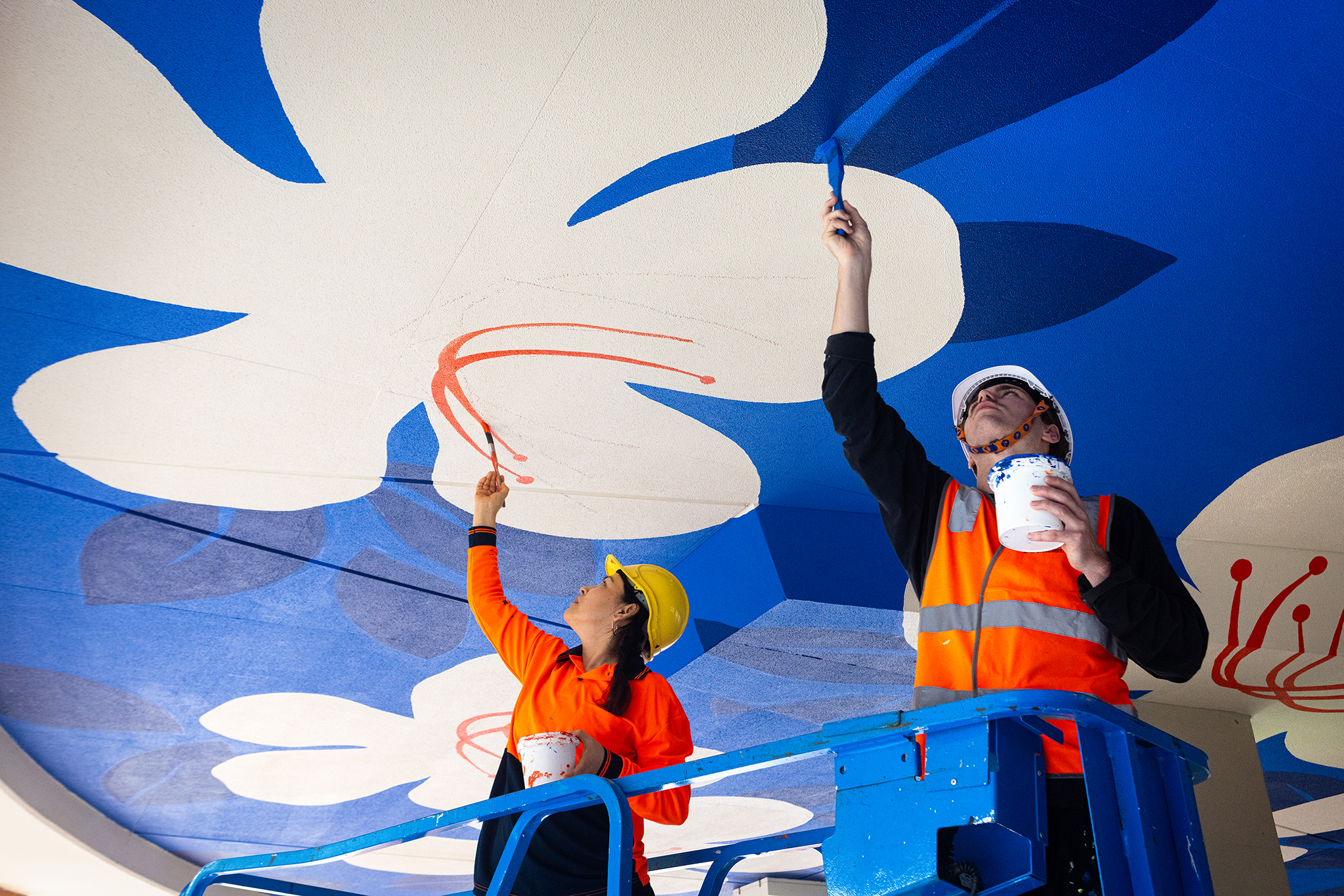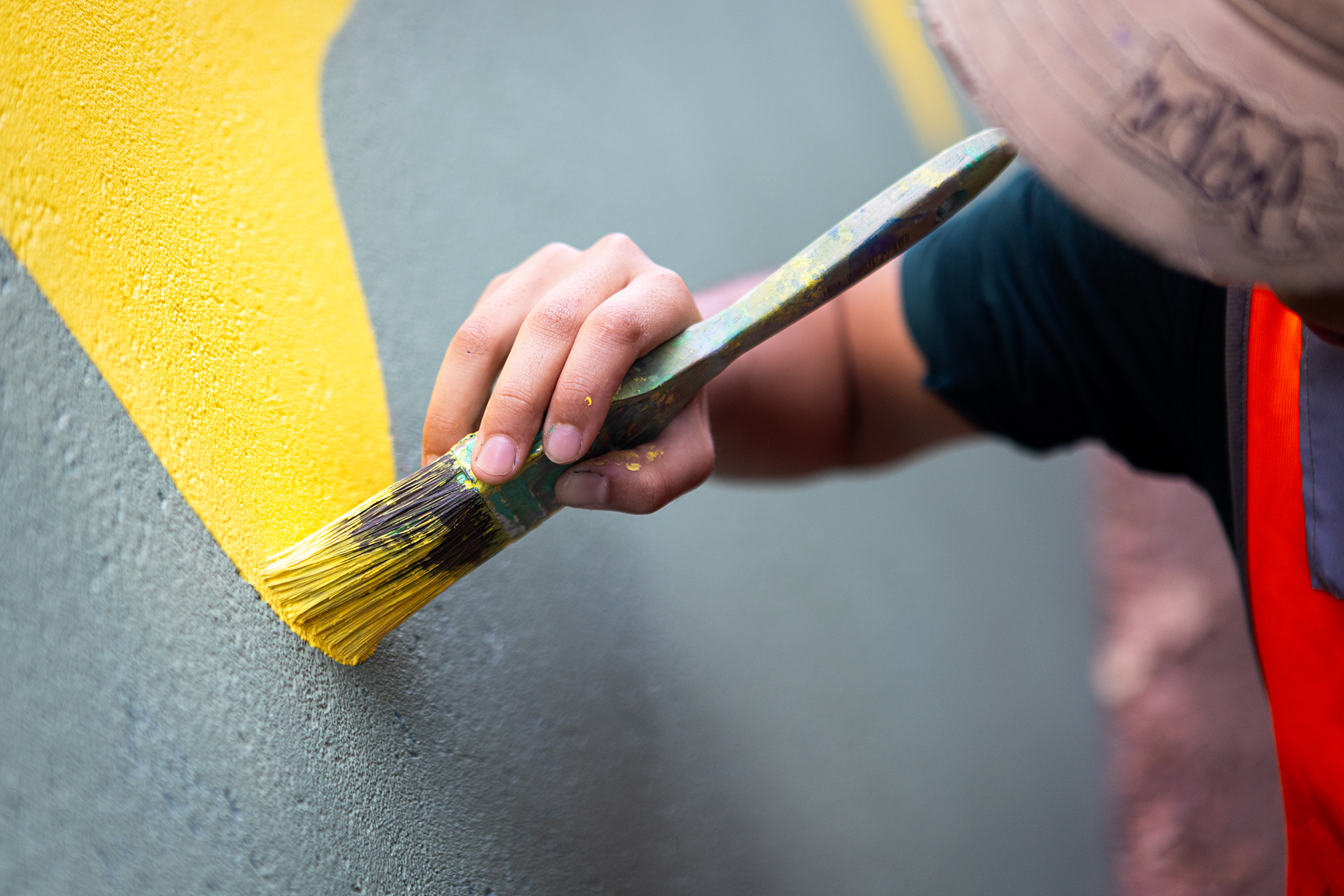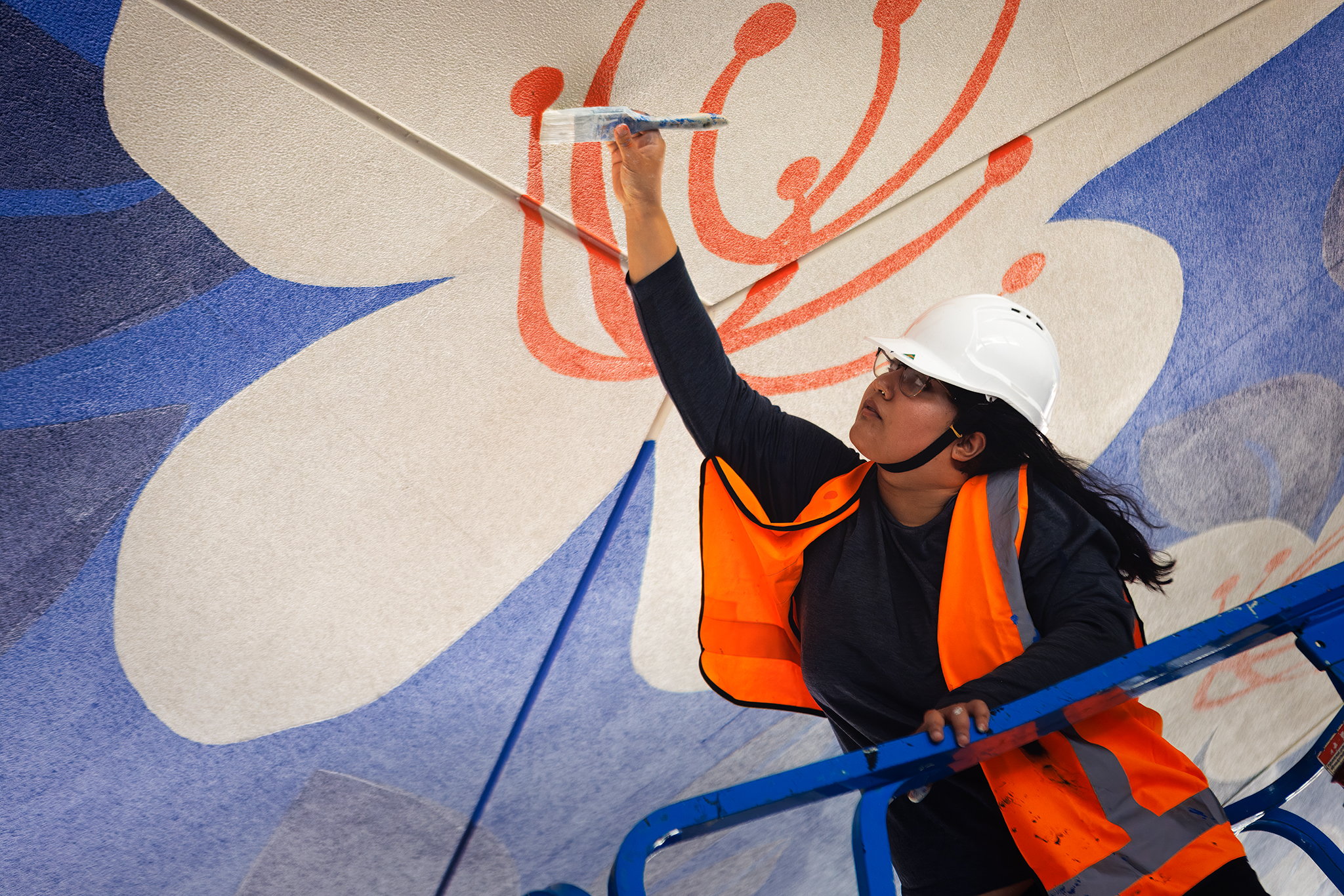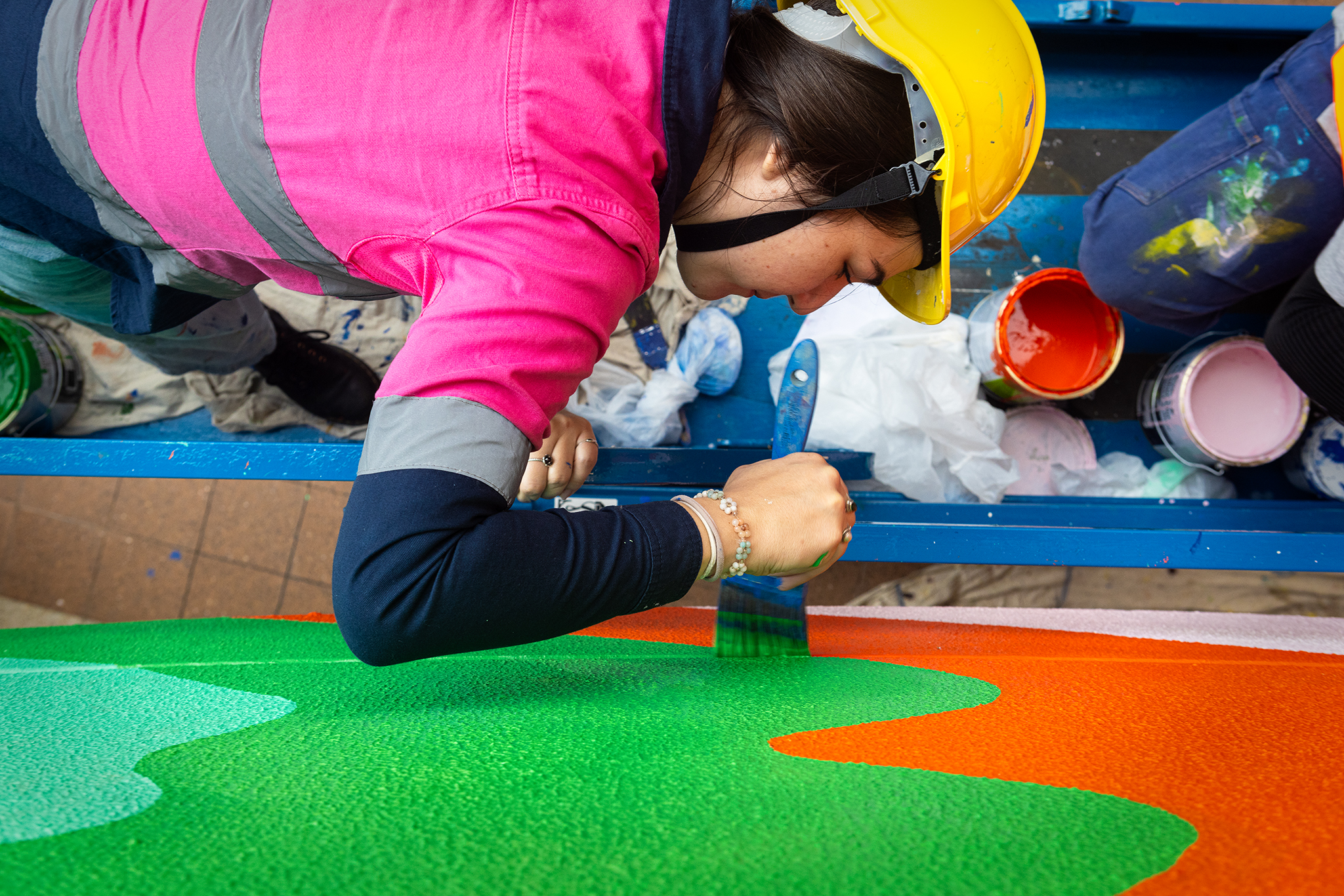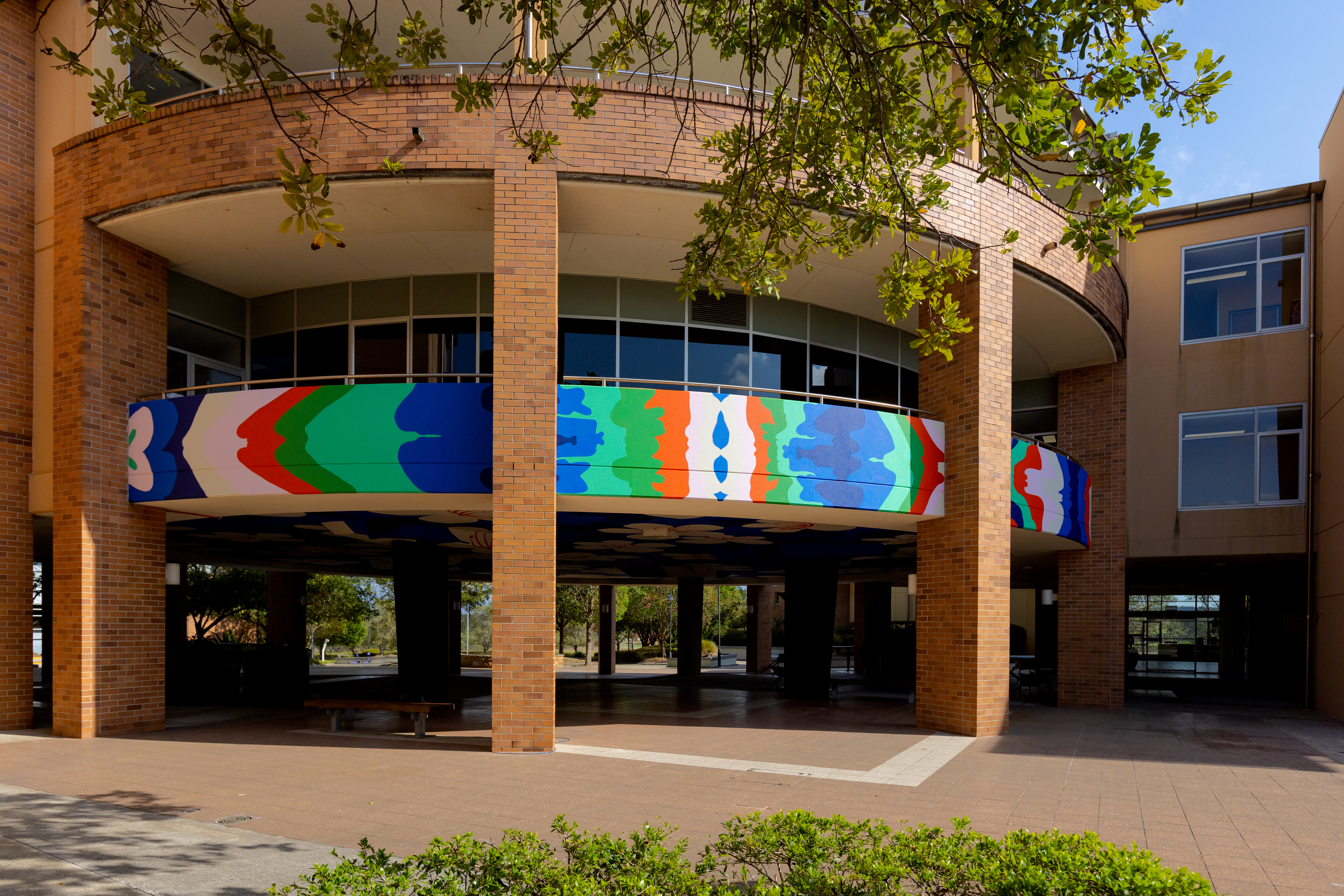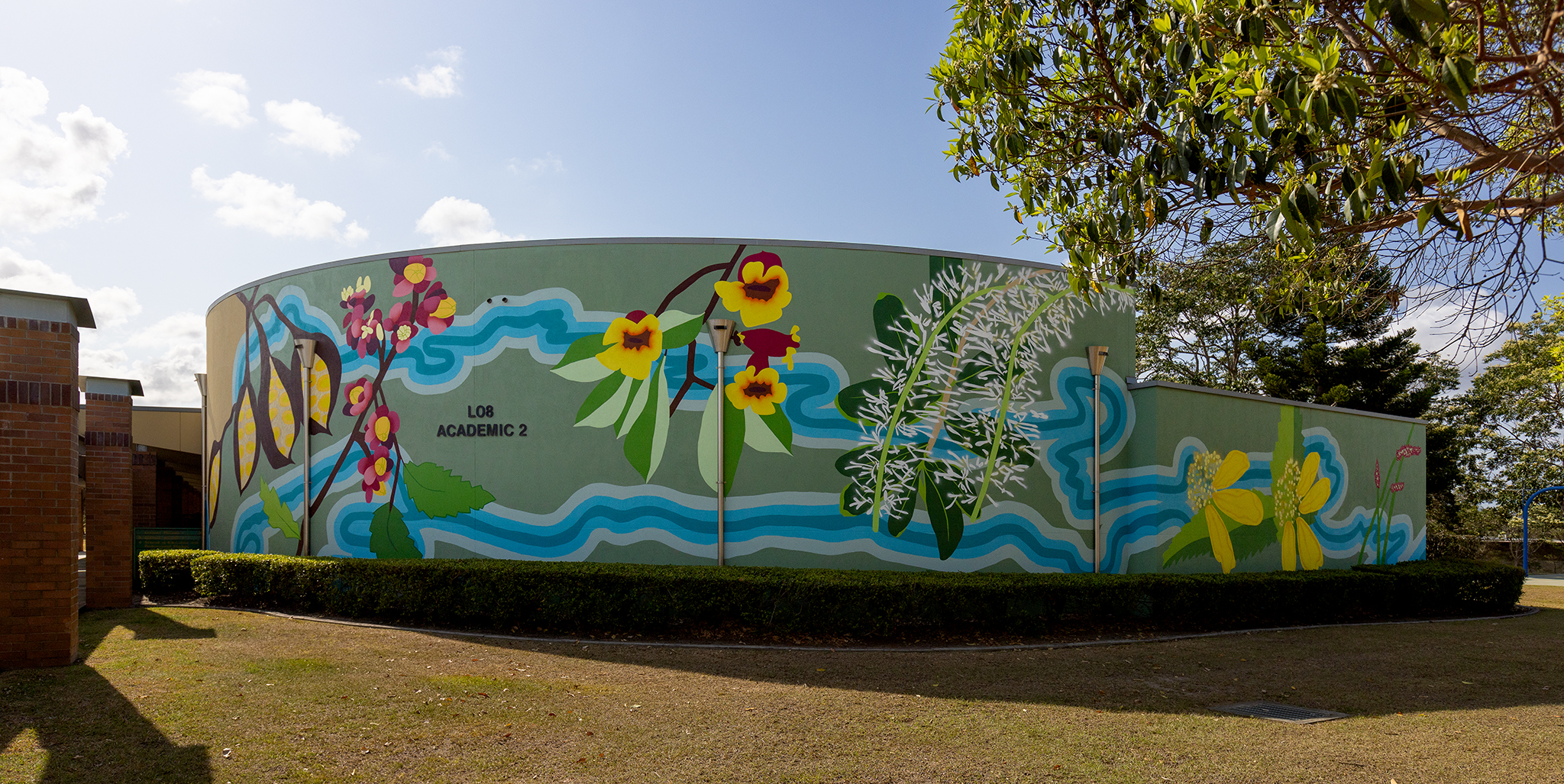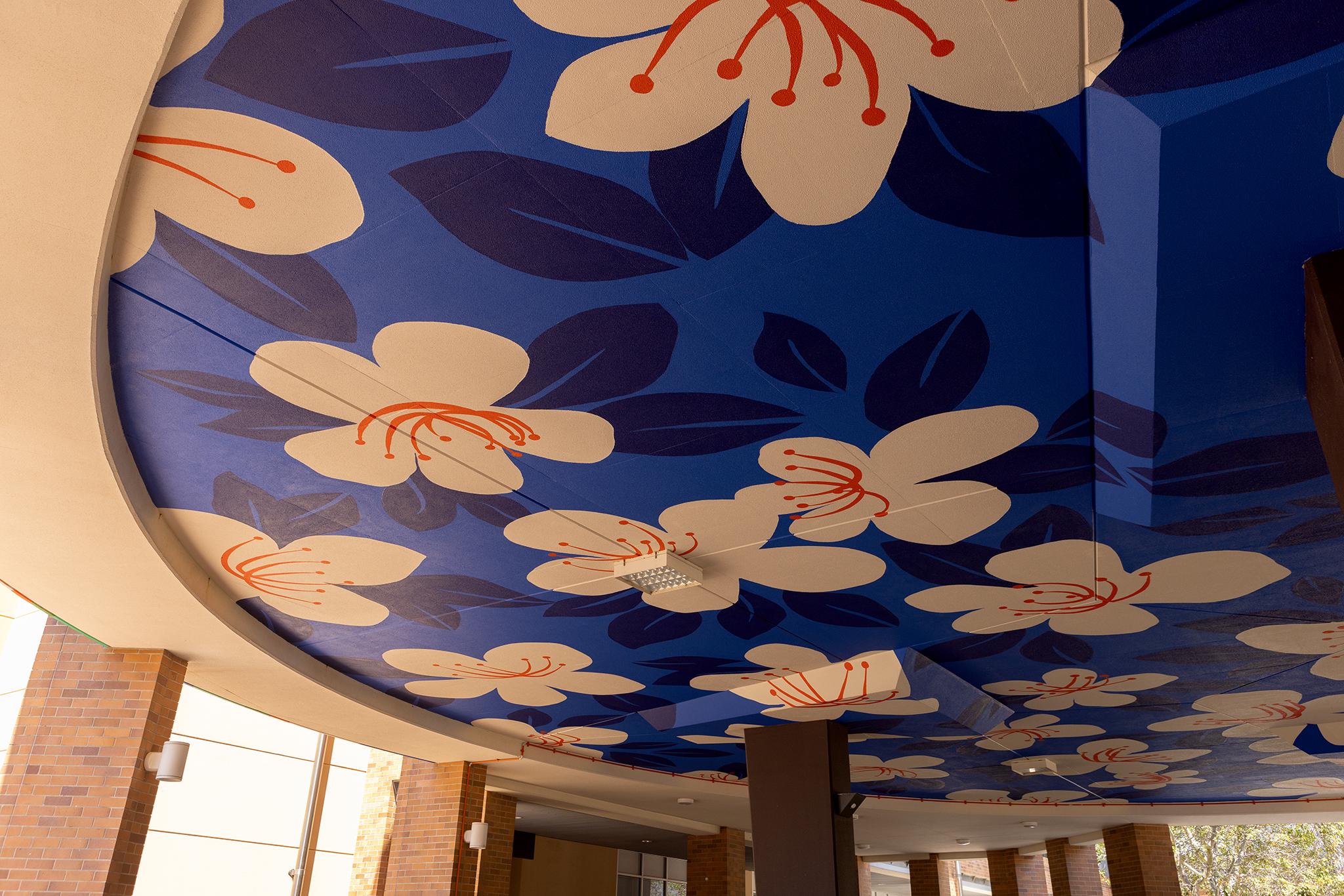 Flourish, 2023.
Taking Flight, 2023.
Resilience, 2023.
Students from various disciplines have recently collaborated to create three new murals on Logan Campus, Griffith University. These new artworks create meaningful moments of engagement and develop a renewed sense of place for students. This campus is an active and respected incubator for innovative partnerships and industry engagement. Based in Queensland's rapidly developing third-largest city, the campus has strong connections with the local community, hosting numerous sporting and cultural events throughout the year.
Through this project, QCAD LiveArt brought together local community stakeholder groups with students from Logan Campus and Visual Art and Design students who are studying Public Art at Queensland College of Art & Design, Griffith University.
'Flourish' is a new mural at Logan Campus designed to connect with the local environment to highlight the endangered angle-stemmed myrtle which grows along the Brisbane and Logan rivers. Renewed efforts to grow and support this plant is central to the role of education and the university campus as a place to grow and flourish individually and as a community. The flowers on this myrtle signify hope and rebirth. Designed by Jasmeen Sidhu
'Taking Flight' is a new mural at Logan Campus celebrating the shared learning and coming together of the local community during the last 25 years. This design reflects the care and nurturing that is central to nursing and midwifery represented here by undulating organic forms and colours. The role of touch is central in this work as the artists hand is traced in various ways to create organic, undulating lines and movement. The colours in this work connect with the natural environment including native wildlife and the birdlife that reside in the area such as the rainbow lorikeet. Designed by Tegan Bates
'Resilience' is a new mural at Logan Campus featuring several plant species that are local to Logan which are currently listed as endangered species. Pink Smartweed, Native Jute, Macadamia, Birdwing Butterfly Vine, Ormeau Bottle Tree, Long-leaved Tuckeroo represent a determination and a resilience of their species, despite multiple processes which threaten their survival. Seeing these plants on campus everyday will remind us all of the importance of responsible use of Country to ensure that these significant plant species survive for generations to come. Designed by Desert-Rain Magpie
"The practical component of this course meant that we connected with relevant professional opportunities in the creative industries"

Griffith Student

Queensland College of Art