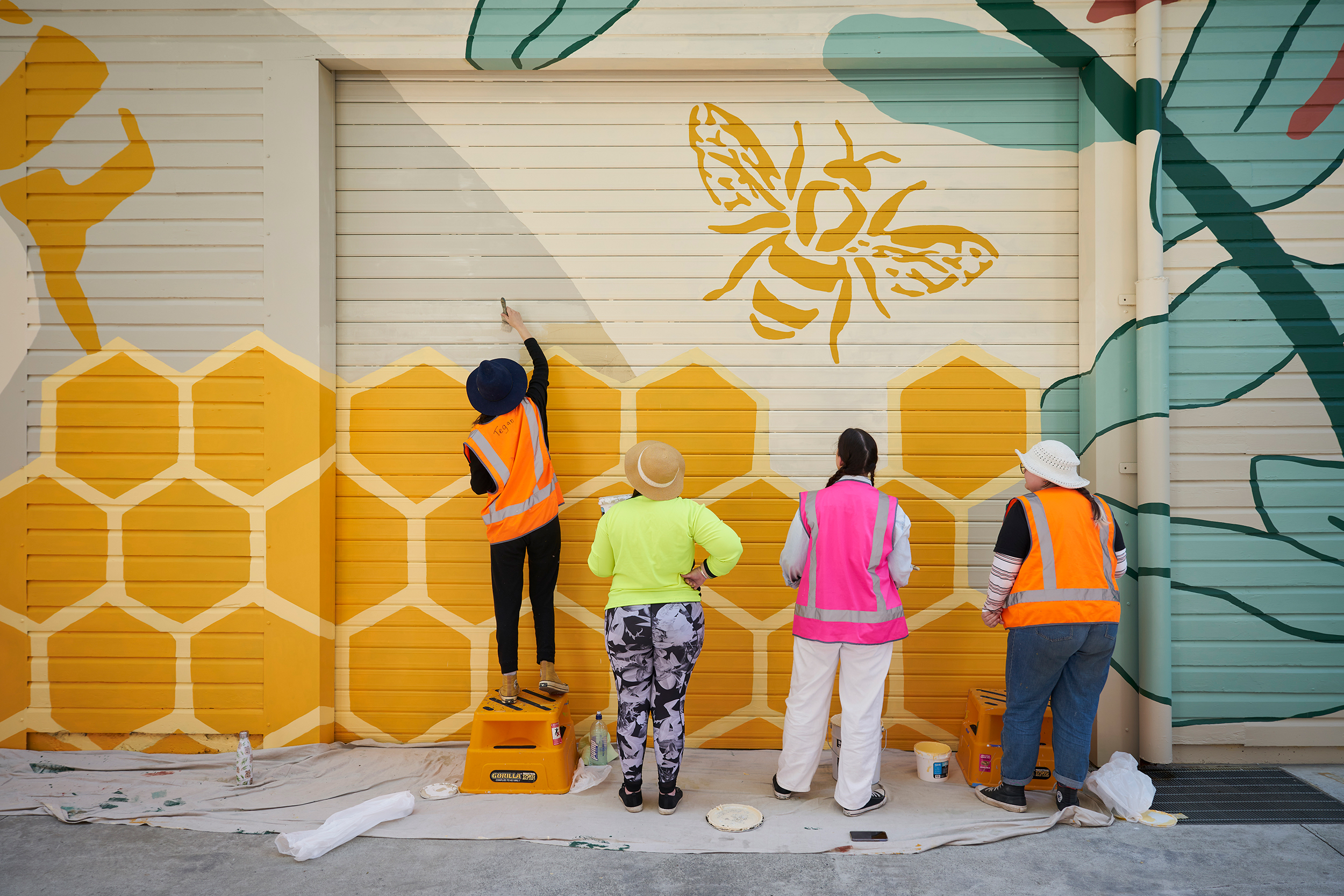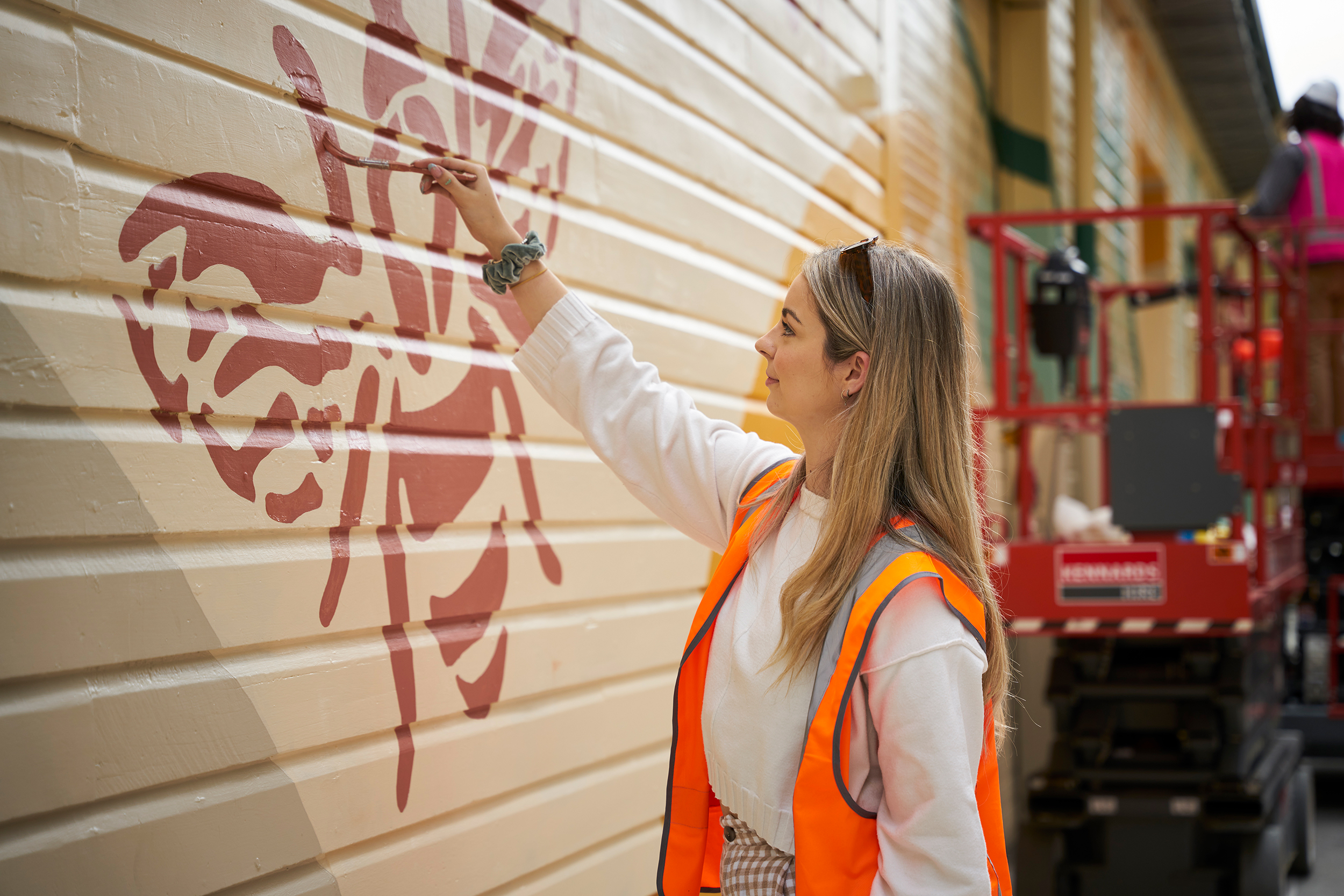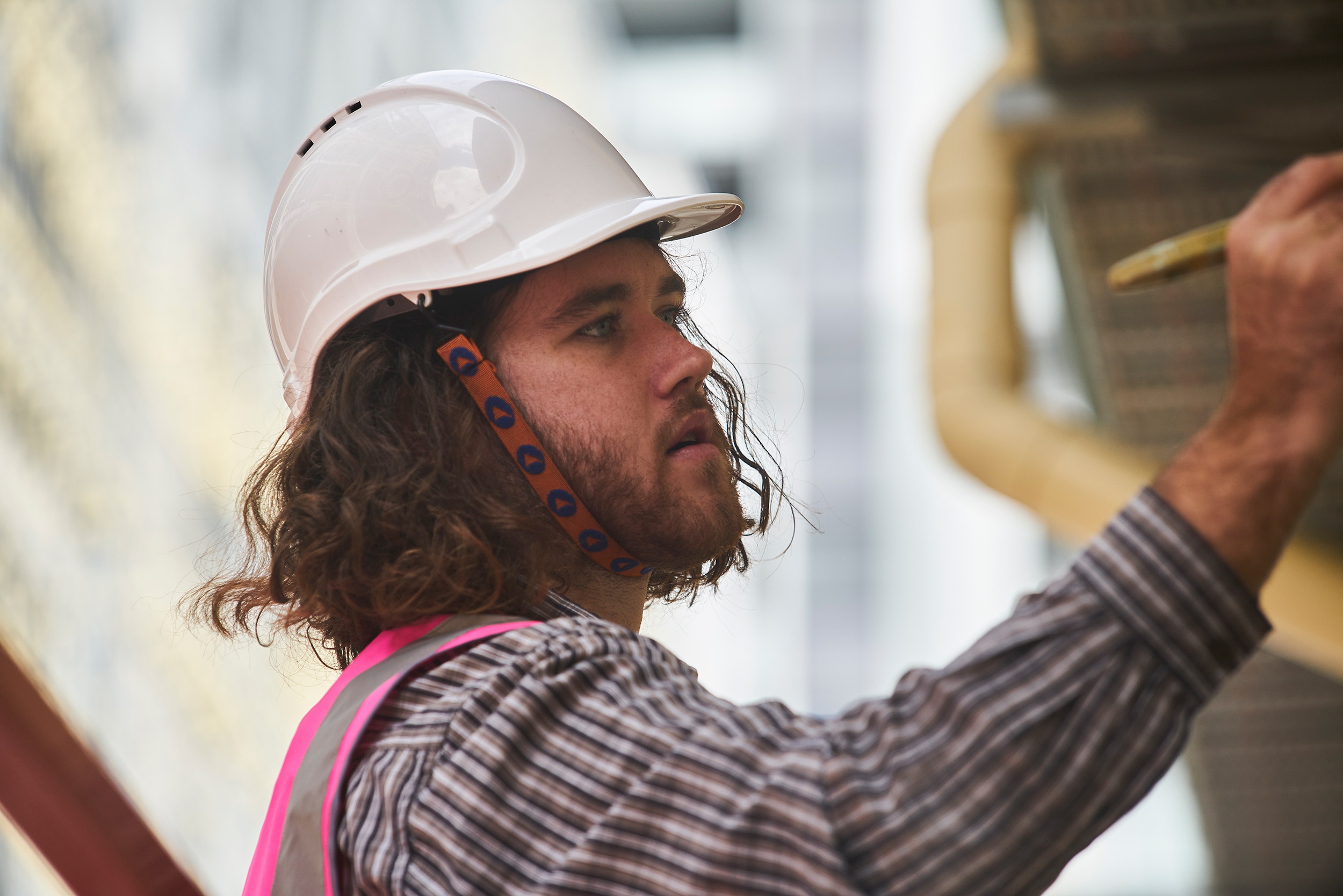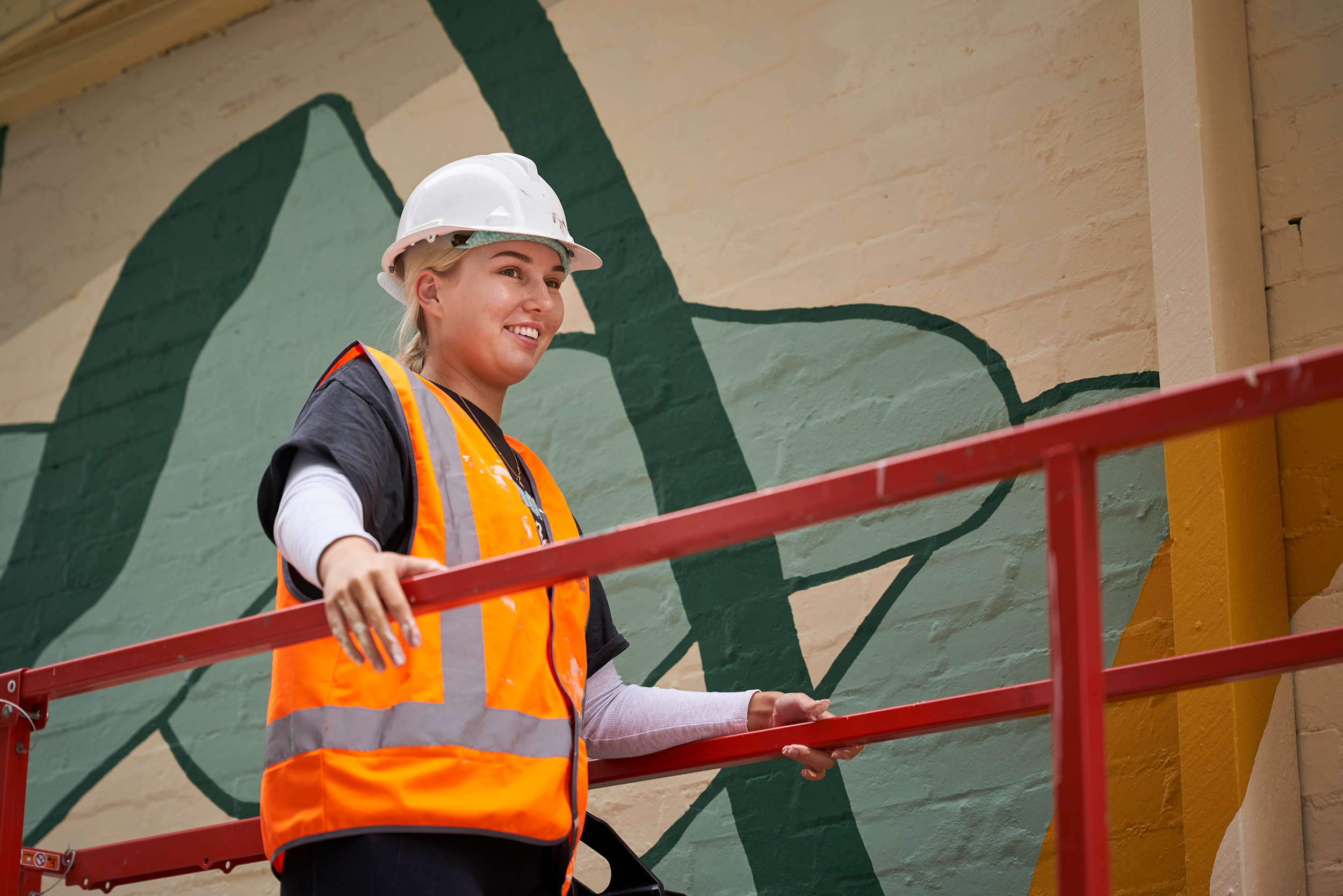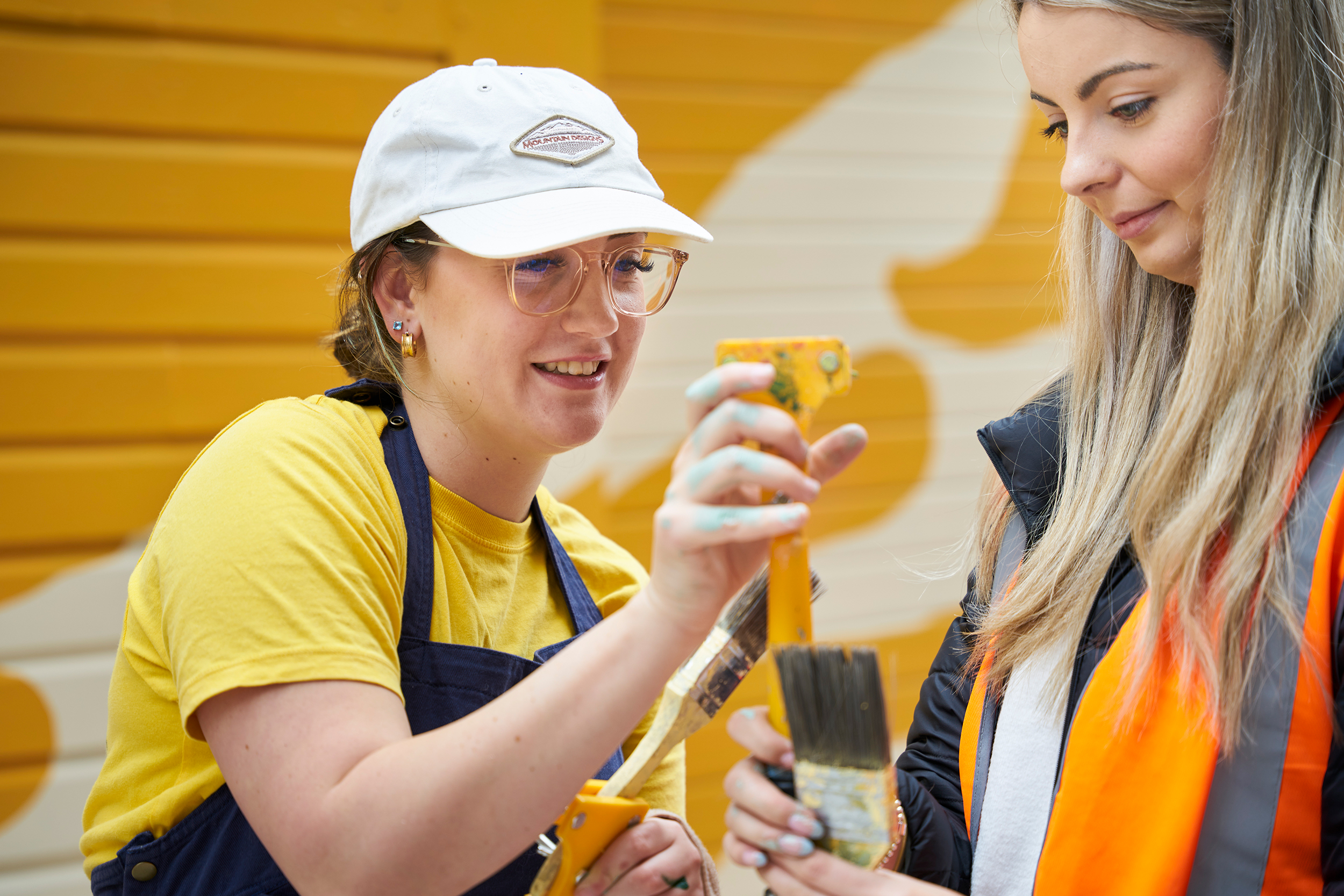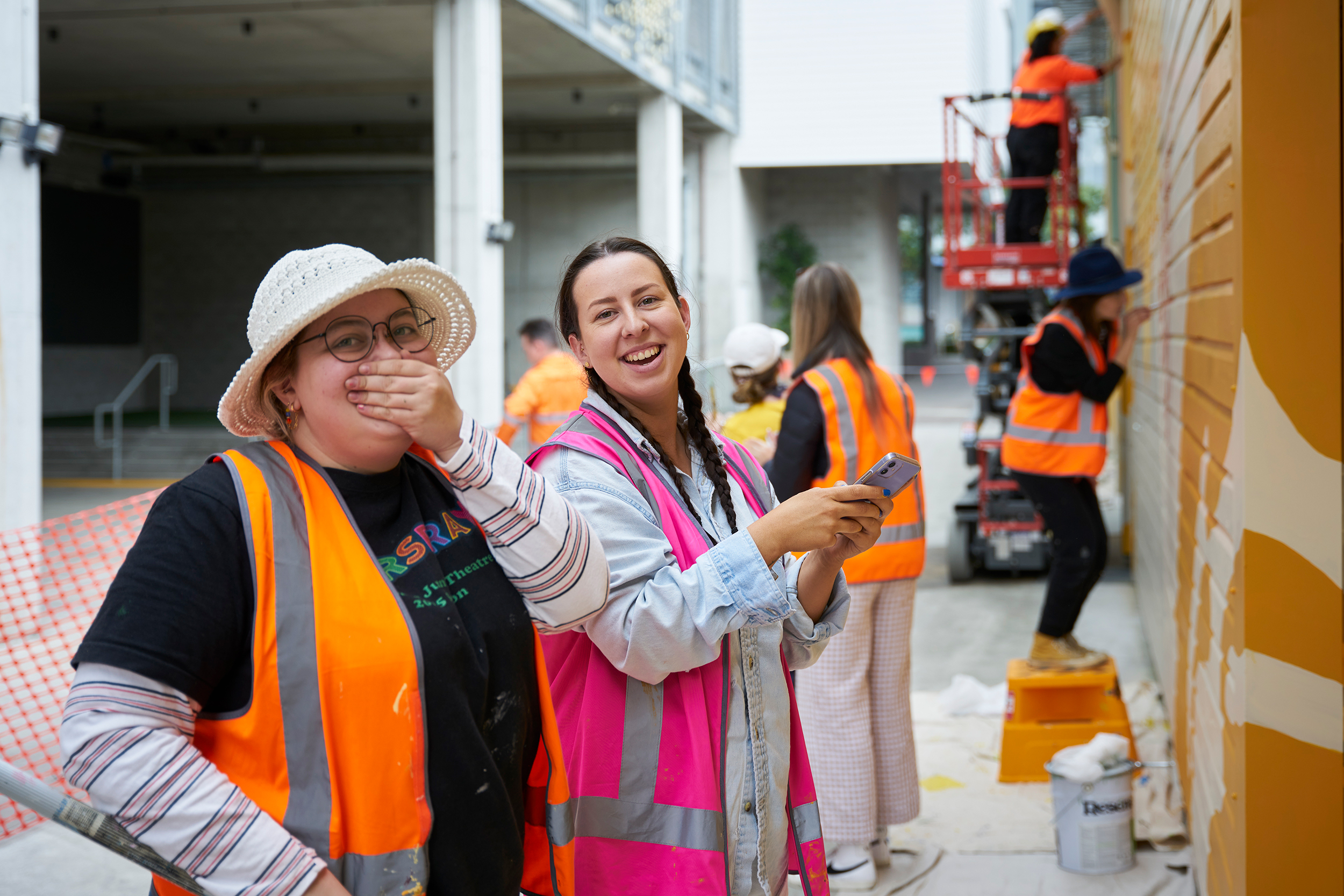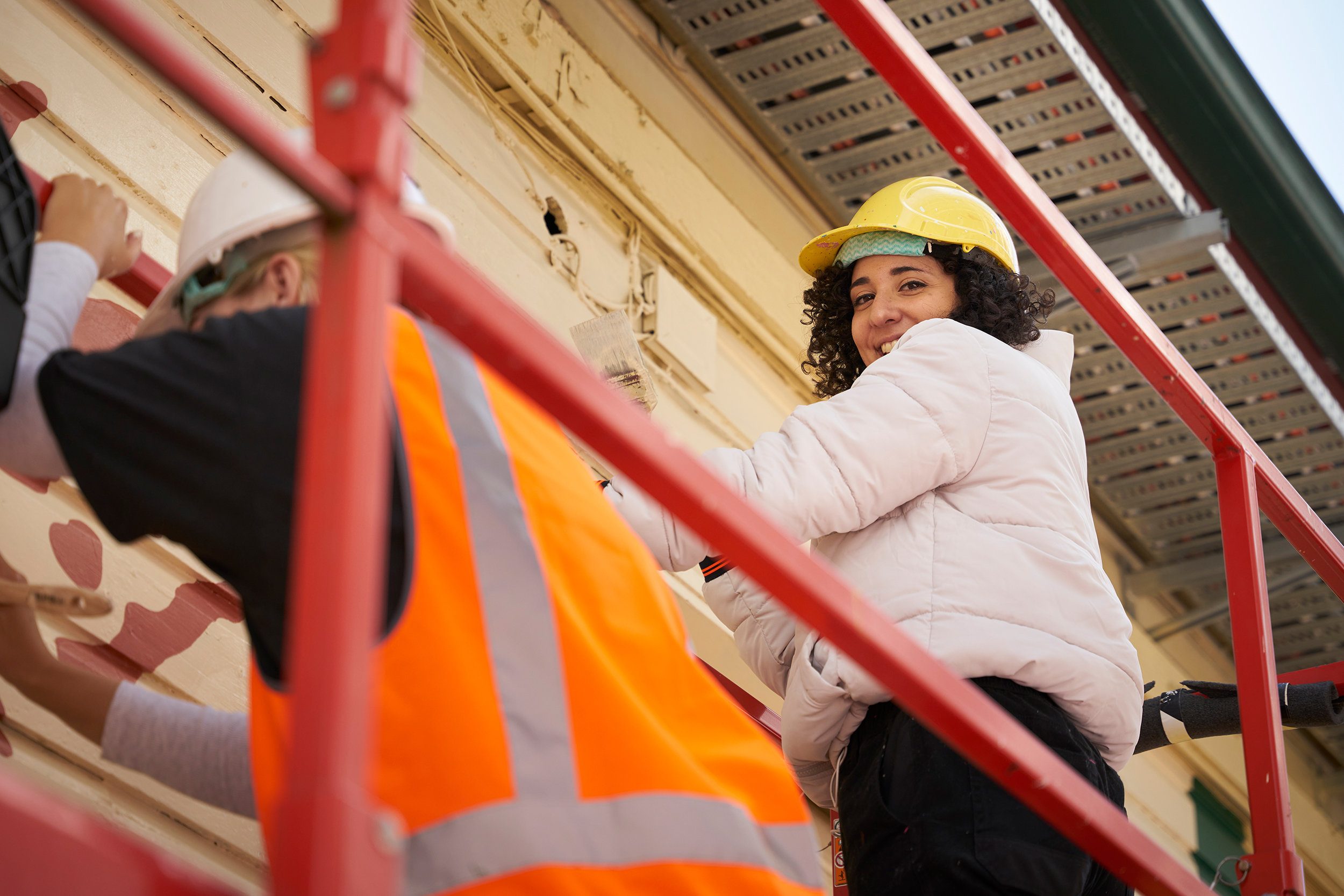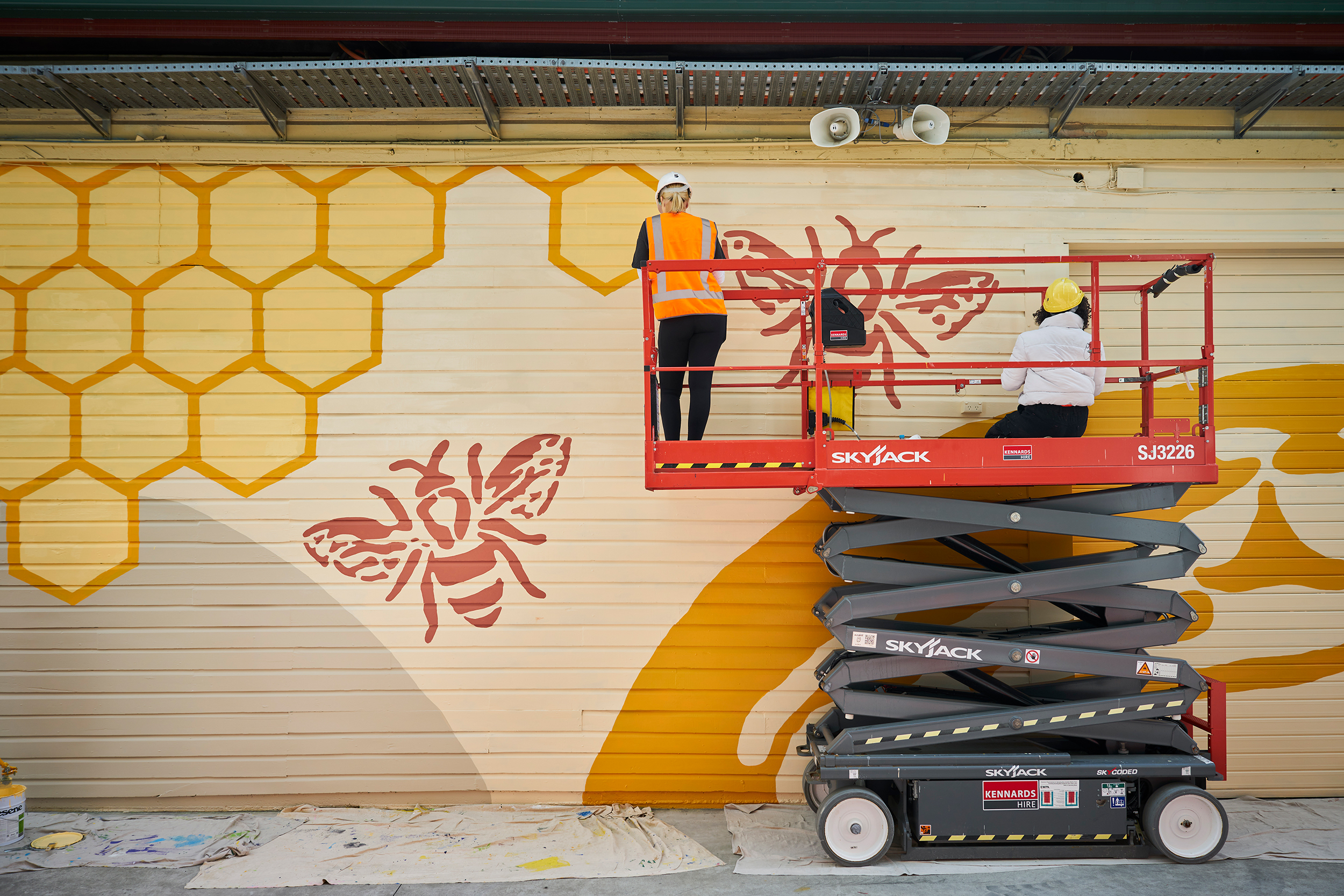 Queen Bee of King Street, 2022.
John Reid Pavilion is a community venue used regularly for warehouse sales, markets, trade shows, and exhibitions. The exterior wall facing the joining undercover area of King Street Parking is a highly visible and easily accessible thoroughfare connecting the King Street Precinct with Alexandria Park. Through collaboration between Lendlease and QCA LiveArt, this site now has a newly painted artwork designed and painted by students studying Public Art at Queensland College of Art, Griffith University.
'Queen Bee of King Street' celebrates the importance of bees to community and agriculture. Inspired by the rooftop bees located in King Street, this work uses bees as a symbolic way to acknowledge the role of women in agriculture and a gesture toward a future that is full of innovation and sustainability. The work creates a welcoming environment using bright colours and a design that connects to the whole community.
Using a palette of yellows and greens, this design creatively deploys different symbolic and botanical elements across the John Reid Pavilion. Reflecting on a history of women in agriculture, this design also highlights the creative practices of women and especially women working in public art and large-scale mural painting. This artwork contributes to the creativity already embedded in King Street.
"This course has been my favourite university course yet. The practical and real world experience has been so inspiring and motivating for me. I have learnt more practical ways on how I can use my degree outside of uni. Thank you Griffith!"

Griffith Student

Queensland College of Art